What is Telnet?
Telnet is a user command and an underlying TCP/IP protocol for accessing remote computers. Through Telnet, an administrator or another user can access someone else's computer remotely. On the Web, HTTP and FTP protocols allow you to request specific files from remote computers, but not to actually be logged on as a user of that computer. With Telnet, you log on as a regular user with whatever privileges you may have been granted to the specific application and data on that computer.

Download this free guide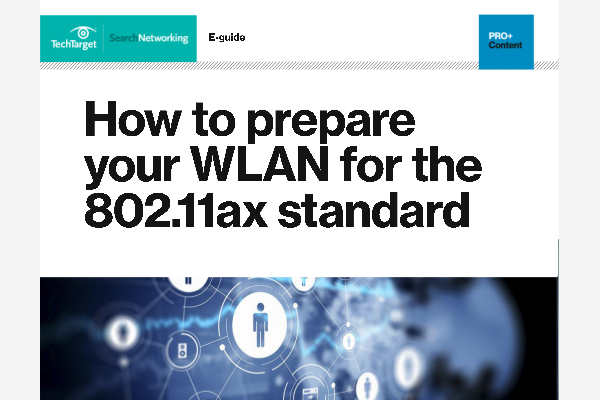 How to Prepare your WLAN for the 802.11ax Standard
Currently planned for release in 2019, the 802.11ax standard offers 10 Gbps speeds –up to 40% faster than Wave 2 802.11ac. Find out how this will be a game changer, and why anyone with skin in the game should start educating themselves now.
A Telnet command request looks like this (the computer name is made-up):
telnet the.libraryat.whatis.edu
The result of this request would be an invitation to log on with a userid and a prompt for a password. If accepted, you would be logged on like any user who used this computer every day.
Telnet is most likely to be used by program developers and anyone who has a need to use specific applications or data located at a particular host computer.
Dig Deeper on Campus area network