Also see the T-carrier system, of which the T1 is a part.
The T1 (or T-1) carrier is the most commonly used digital transmission service in the United States, Canada, and Japan. In these countries, it consists of 24 separate channels using pulse code modulation (PCM) signals with time-division multiplexing (TDM) at an overall rate of 1.544 million bits per second (Mbps). T1 lines originally used copper wire but now also include optical and wireless media. A T1 Outstate System has been developed for longer distances between cities.

Download this free guide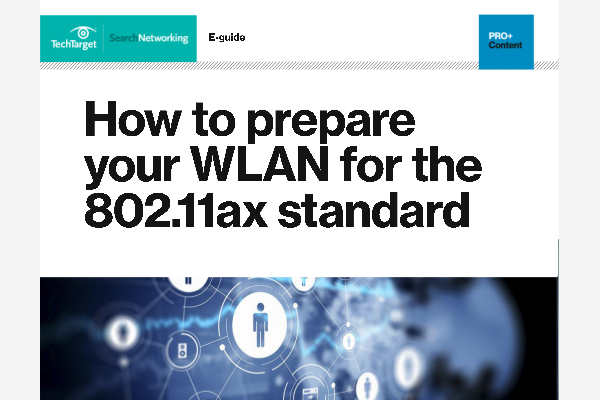 How to Prepare your WLAN for the 802.11ax Standard
Currently planned for release in 2019, the 802.11ax standard offers 10 Gbps speeds –up to 40% faster than Wave 2 802.11ac. Find out how this will be a game changer, and why anyone with skin in the game should start educating themselves now.
It is common for an Internet access provider to be connected to the Internet as a point-of-presence (POP) on a T1 line owned by a major telephone network. Many businesses also use T1 lines to connect to an Internet access provider.
Continue Reading About T1 (T-1)
Dig Deeper on WAN technologies and services