Definition
Synchronous Optical Network (SONET)
SONET is the American National Standards Institute standard for synchronous data transmission on optical media. The international equivalent of SONET is synchronous digital hierarchy (SDH). Together, they ensure standards so that digital networks can interconnect internationally and that existing conventional transmission systems can take advantage of optical media through tributary attachments.

Download this free guide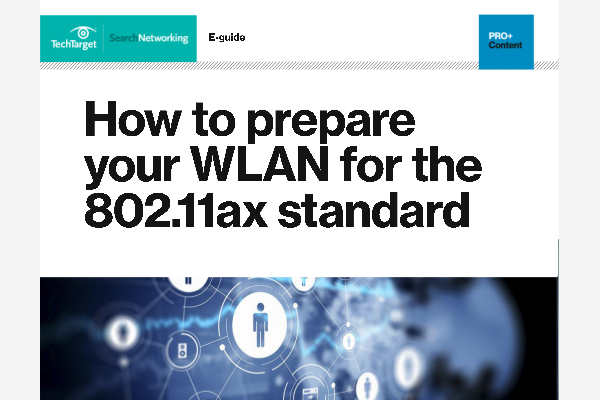 How to Prepare your WLAN for the 802.11ax Standard
Currently planned for release in 2019, the 802.11ax standard offers 10 Gbps speeds –up to 40% faster than Wave 2 802.11ac. Find out how this will be a game changer, and why anyone with skin in the game should start educating themselves now.
SONET provides standards for a number of line rates up to the maximum line rate of 9.953 gigabits per second (Gbps). Actual line rates approaching 20 gigabits per second are possible. SONET is considered to be the foundation for the physical layer of the broadband ISDN (BISDN).
Asynchronous transfer mode runs as a layer on top of SONET as well as on top of other technologies.
SONET defines a base rate of 51.84 Mbps and a set of multiples of the base rate known as "Optical Carrier levels (OCx)."
Continue Reading About Synchronous Optical Network (SONET)
Dig Deeper on Telecommunication networking