 BACKGROUND IMAGE: iSTOCK/GETTY IMAGES
Definition
SDN controller (software-defined networking controller)
An SDN controller is an application in software-defined networking (SDN) that manages flow control to enable intelligent networking. SDN controllers are based on protocols, such as OpenFlow, that allow servers to tell switches where to send packets.

Download this free guide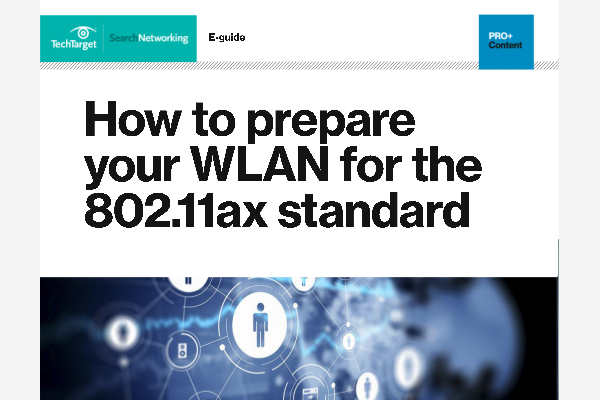 How to Prepare your WLAN for the 802.11ax Standard
Currently planned for release in 2019, the 802.11ax standard offers 10 Gbps speeds –up to 40% faster than Wave 2 802.11ac. Find out how this will be a game changer, and why anyone with skin in the game should start educating themselves now.
The controller is the core of an SDN network. It lies between network devices at one end and applications at the other end. Any communications between applications and devices have to go through the controller. The controller also uses protocols such as OpenFlow to configure network devices and choose the optimal network path for application traffic.
In effect, the SDN controller serves as a sort of operating system (OS) for the network. By taking the control plane off the network hardware and running it as software instead, the controller facilitates automated network management and makes it easier to integrate and administer business applications.
Vendors of SDN controllers include Big Switch Networks, HP, IBM, VMWare and Juniper. Here's a brief look at the Big Switch product, Big Network Controller:
Like Big Switch's other SDN products, the controller is based on OpenFlow, which enables software to run on numerous types of hardware, rather than being tied down to proprietary equipment from one supplier.
The Big Network Controller abstracts the network from the hardware. According to the company, its controller makes it possible to control the entire network from a single console. The Big Network Controller is based on the open source Floodlight controller code, which is available under an Apache 2.0 license. The company also offers as a free and open source SDN controller based on Floodlight.
Continue Reading About SDN controller (software-defined networking controller)
Sponsored News
Vendor Resources