SD-branch is a single, automated, centrally managed hardware platform and framework that supports SD-WAN, routing, integrated security and LAN/Wi-Fi functions. Software-defined networking (SDN) and virtualization is used to increase bandwidth efficiency and application performance, and SD-branch is a software-centric approach to apply this to branch offices. A natural successor in the evolution of SD-WAN, SD-branch incorporates a similar template with more capabilities suitable for enhancing and simplifying the process of branching networks.

Download this free guide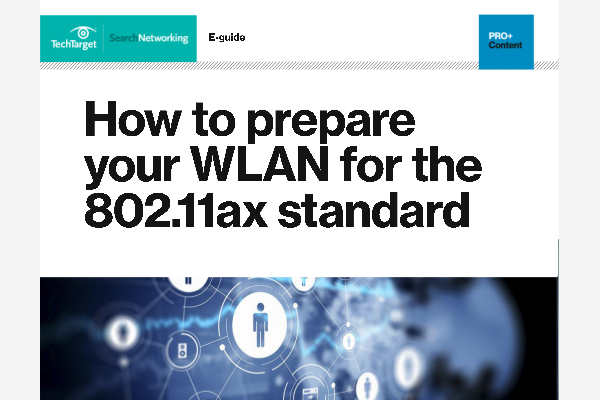 How to Prepare your WLAN for the 802.11ax Standard
Currently planned for release in 2019, the 802.11ax standard offers 10 Gbps speeds –up to 40% faster than Wave 2 802.11ac. Find out how this will be a game changer, and why anyone with skin in the game should start educating themselves now.
SD-branch technology includes the following three components:
A virtualized IP services platform that provides cloud-like elasticity, service chaining and programmability.
A broad set of VNFs to deliver extensive networking and security IP services.
A centralized management framework that allows integrated control, management, analytics and workflow.
One of the attractions of implementing SD-branch is the potential operational expense savings. Instead of using middle box appliances, SD-branch solutions consolidate technology to lower overhead costs and reduce the need for IT staff to manually program new products on site.
While still in its emerging stages, some of the vendors involved in creating solutions within this space are Cisco, VMware, Dell, Nokia, Juniper Networks and HPE.
Benefits of SD-branch
Operational agility, or rapid deployment for new locations.
Network and security functions can be controlled or adjusted through a centralized management console.
Reduces the need for trained IT, support and maintenance professionals, saving cost and time.
Smaller hardware footprint.
Lower power consumption.
Network performance scalability.
Continue Reading About SD-branch
Dig Deeper on Network Infrastructure