Definition
MAC address (Media Access Control address)
In a local area network (LAN) or other network, the MAC (Media Access Control) address is your computer's unique hardware number. (On an Ethernet LAN, it's the same as your Ethernet address.) When you're connected to the Internet from your computer (or host as the Internet protocol thinks of it), a correspondence table relates your IP address to your computer's physical (MAC) address on the LAN.

Download this free guide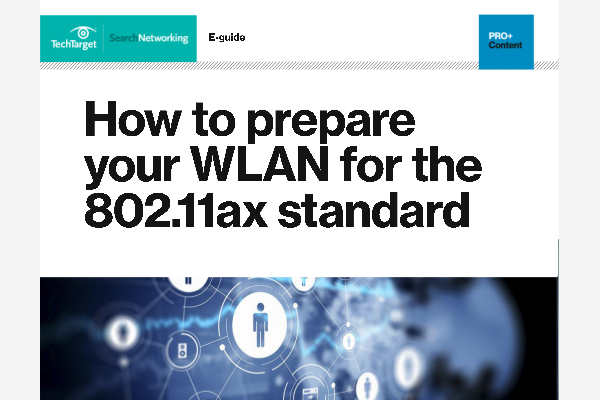 How to Prepare your WLAN for the 802.11ax Standard
Currently planned for release in 2019, the 802.11ax standard offers 10 Gbps speeds –up to 40% faster than Wave 2 802.11ac. Find out how this will be a game changer, and why anyone with skin in the game should start educating themselves now.
The MAC address is used by the Media Access Control sublayer of the Data-Link Layer (DLC) of telecommunication protocols. There is a different MAC sublayer for each physical device type. The other sublayer level in the DLC layer is the Logical Link Control sublayer.
Dig Deeper on Campus area network