Definition
IPX (Internetwork Packet Exchange)
IPX (Internetwork Packet Exchange) is a networking protocol from Novell that interconnects networks that use Novell's NetWare clients and servers. IPX is a datagram or packet protocol. IPX works at the Network layer of communication protocols and is connectionless (that is, it doesn't require that a connection be maintained during an exchange of packets as, for example, a regular voice phone call does).

Download this free guide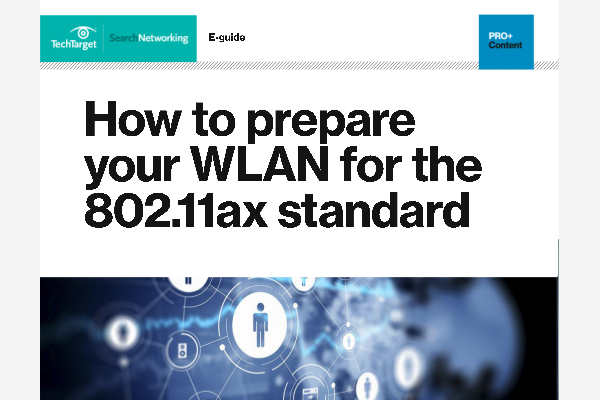 How to Prepare your WLAN for the 802.11ax Standard
Currently planned for release in 2019, the 802.11ax standard offers 10 Gbps speeds –up to 40% faster than Wave 2 802.11ac. Find out how this will be a game changer, and why anyone with skin in the game should start educating themselves now.
Packet acknowledgment is managed by another Novell protocol, the Sequenced Packet Exchange (SPX). Other related Novell NetWare protocols are: the Routing Information Protocol (RIP), the Service Advertising Protocol (SAP), and the NetWare Link Services Protocol (NLSP).
Continue Reading About IPX (Internetwork Packet Exchange)
Dig Deeper on Network protocols and standards