Definition
Advanced Intelligent Network (AIN)
The Advanced Intelligent Network (AIN) is a telephone network architecture that separates service logic from switching equipment, allowing new services to be added without having to redesign switches to support new services. It encourages competition among service providers since it makes it easier for a provider to add services and it offers customers more service choices.

Download this free guide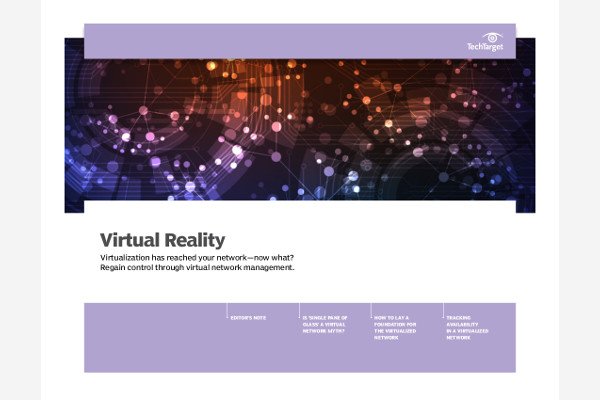 Download: Overcome Virtual Network Management Challenges
The virtualized network poses challenges to network management systems -- and as more hardware components become virtualized, that challenge becomes even greater. This handbook discusses the steps IT must take to both build and corral their virtualized infrastructure.
By submitting your personal information, you agree that TechTarget and its partners may contact you regarding relevant content, products and special offers.
You also agree that your personal information may be transferred and processed in the United States, and that you have read and agree to the Terms of Use and the Privacy Policy.
Developed by Bell Communications Research, AIN is recognized as an industry standard in North America. Its initial version, AIN Release 1, is considered a model toward which services will evolve. Meanwhile, evolutionary subsets of AIN Release 1 have been developed. These are shown in the AIN Release Table below. Elsewhere, the International Telecommunications Union (see ITU-T), endorsing the concepts of AIN, developed an equivalent version of AIN called Capability Set 1 (CS-1). It comes in evolutionary subsets called the Core INAP capabilities.
How It Works
Briefly, here's how AIN Release 1 works:
A telephone caller dials a number that is received by a switch at the telephone company central office.
The switch - known as the Service Switching Point (SSP) - forwards the call over a Signaling System 7 (SS7) network to a Service Control Point (SCP) where the service logic is located.
The Service Control Point identifies the service requested from part of the number that was dialed and returns information about how to handle the call to the Service Switching Point. Examples of services that the SCP might provide include area number calling service, disaster recovery service, do not disturb service, and 5-digit extension dialing service.
In some cases, the call can be handled more quickly by an Intelligent Peripheral (IP) that is attached to the Service Switching Point over a high-speed connection. For example, a customized voice announcement can be delivered in response to the dialed number or a voice call can be analyzed and recognized.
In addition, an "adjunct" facility can be added directly to the Service Switching Point for high-speed connection to additional, undefined services.
One of the services that AIN makes possible is Local Number Portability (LNP).
The AIN Release Table
(Some terms in this table are not yet defined on whatis.com.)
AIN Release
Capabilities
Release 0
Trigger checkpoints at off-hook, digit collection and analysis, and routing points of call
Code gapping to check for overload conditions at SCP
75 announcements at the switching system
Based on ANSI TCAP issue 1
Release 0.1
Adds a formal call model that distinguishes the originating half of the call from the terminating half
Additional triggers
254 announcements at the switching system
Based on ANSI TCAP issue 2
Release 0.2
Adds Phase 2 Personal Communication Service (PCS) support
Voice Activated Dialing (VAD)
ISDN-based SSP-IP interface
Busy and no-answer triggers
Next events list processing at SCP
Default routing
Release 1
A full set of capabilities
This was last updated in
April 2005
???publishDate.suggestedBy???
Continue Reading About Advanced Intelligent Network (AIN)
Dig Deeper on Network Hardware
PRO+
Content
Find more PRO+ content and other member only offers, here.
Buyer's Handbook

Buyer's Handbook