Evaluate
Weigh the pros and cons of technologies, products and projects you are considering.
A comprehensive review of network performance monitors
Network performance monitors play a crucial role in enterprise data centers. In this buyer's guide, network engineer Andrew Froehlich takes a look at the systems that keep modern networks going.
Introduction
Network technology has undergone a dramatic transformation in the 21st century. Twenty years ago, a system manager's primary goal was to provide reliable network access and sufficient bandwidth to applications, servers and endpoints. Network engineers used to focus on the bottom four layers of the OSI model, with the result that all network traffic and data flows shared bandwidth and queuing resources.
However, the increasing sophistication of network equipment and design -- combined with the loads placed on those networks -- has changed the face of network management. Thanks to quality of service and application-level traffic-shaping techniques, network hardware can now slice and dice distinct data flows and treat them accordingly. This increasing focus on Layer 4-7 services requires more sophisticated network monitoring, which is where network performance monitors enter the equation.
The increasing number of enterprises with strict reliability requirements has also driven the need for network performance monitors. Network architecture is growing in complexity, and application delivery is becoming more time-sensitive. With the cost of failure growing so quickly, today's network monitoring tools must have an unparalleled mix of scalability, capability and usability.
With this level of complexity and variability, buying the right network performance system is no easy task. This buyer's guide will take you through the process step by step -- from tracing the evolution of network performance monitors to examining key use cases. We will also lay out the most important purchasing criteria and evaluate the leading products in the market to help you determine which network performance monitoring tool is best for your enterprise.
1

What is it?

-
The five functions of today's network performance monitoring tools
Modern network performance tools perform five crucial functions to manage today's increasingly complex networks.
Feature
Network performance monitoring tools have evolved as networks have become more complex. What are some of the capabilities and features these tools now possess? Continue Reading
2

Do I need?

-
The benefits of a robust network performance monitoring platform
Network monitoring meets a wide range of business requirements, from application delivery to keeping tabs on a more complex -- and virtualized -- networking infrastructure.
Feature
Network monitoring systems that focus on performance enhance network reliability and promote more efficient communication. What are some of the features you should be examining? Continue Reading

Download this free guide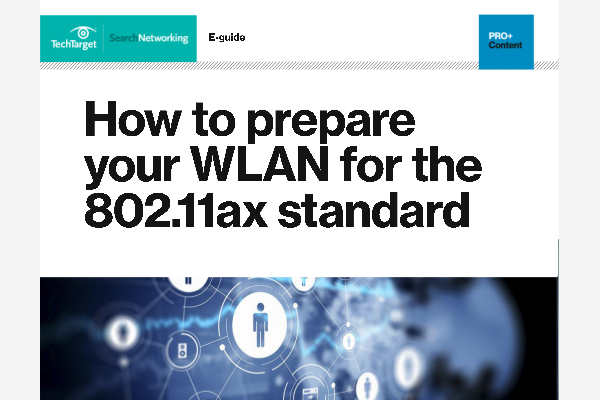 How to Prepare your WLAN for the 802.11ax Standard
Currently planned for release in 2019, the 802.11ax standard offers 10 Gbps speeds –up to 40% faster than Wave 2 802.11ac. Find out how this will be a game changer, and why anyone with skin in the game should start educating themselves now.
3

How to buy

-
Critical purchasing criteria for network performance monitors
Know which key questions to ask before you buy a network performance monitoring system.
Feature
Selecting the right enterprise network performance monitor system means understanding the tool's capabilities and how they can support your organization's specific needs. Continue Reading
4

Which should I buy?

-
Choosing the right network performance monitor for you
Take a look at the leading network performance monitors on the market today before you make your purchase.
Feature
Choosing among network performance tools can be difficult. In this article, expert Andrew Froehlich breaks down the differences among the top products on the market. Continue Reading
5

Leading product overviews

-
An overview of the leading network performance monitoring systems
Read our in-depth analyses of the leading network monitoring tools on the market today. Discover which product will best suit your organization.