News
Stay informed about the latest enterprise technology news and product updates.
Troubleshooting wireless connectivity: Plug it in, plug it in
Troubleshooting wireless connectivity is often about fixing the physical issues first. Although we like to think that "going wireless" means there are no wires involved, anyone in networking knows that this is not at all the case. To quote Neil Schubert at last year's Mobile Wireless World conference "there are a lot of wires in wireless."
Wireless access seems so complicated at times that when a wireless connectivity issue occurs, our brains skip right past the simple steps and jump into the world of other possibilities: Am I getting a DoS attack? Do I need to replace my wireless card? Did somebody in the kitchen turn on a microwave? But the first step to take is to start with the most obvious and simplest task. As much as we hate to ask if everything is plugged in as a helpdesk administrator, we should get accustomed to asking ourselves that same question — is everything plugged in?
Case in point, wireless networking expert Lisa Phifer resolved one user's connectivity problem after learning that the user had a loose wire inside the desktop. And it's not hard to see how that might have happened in these pictures: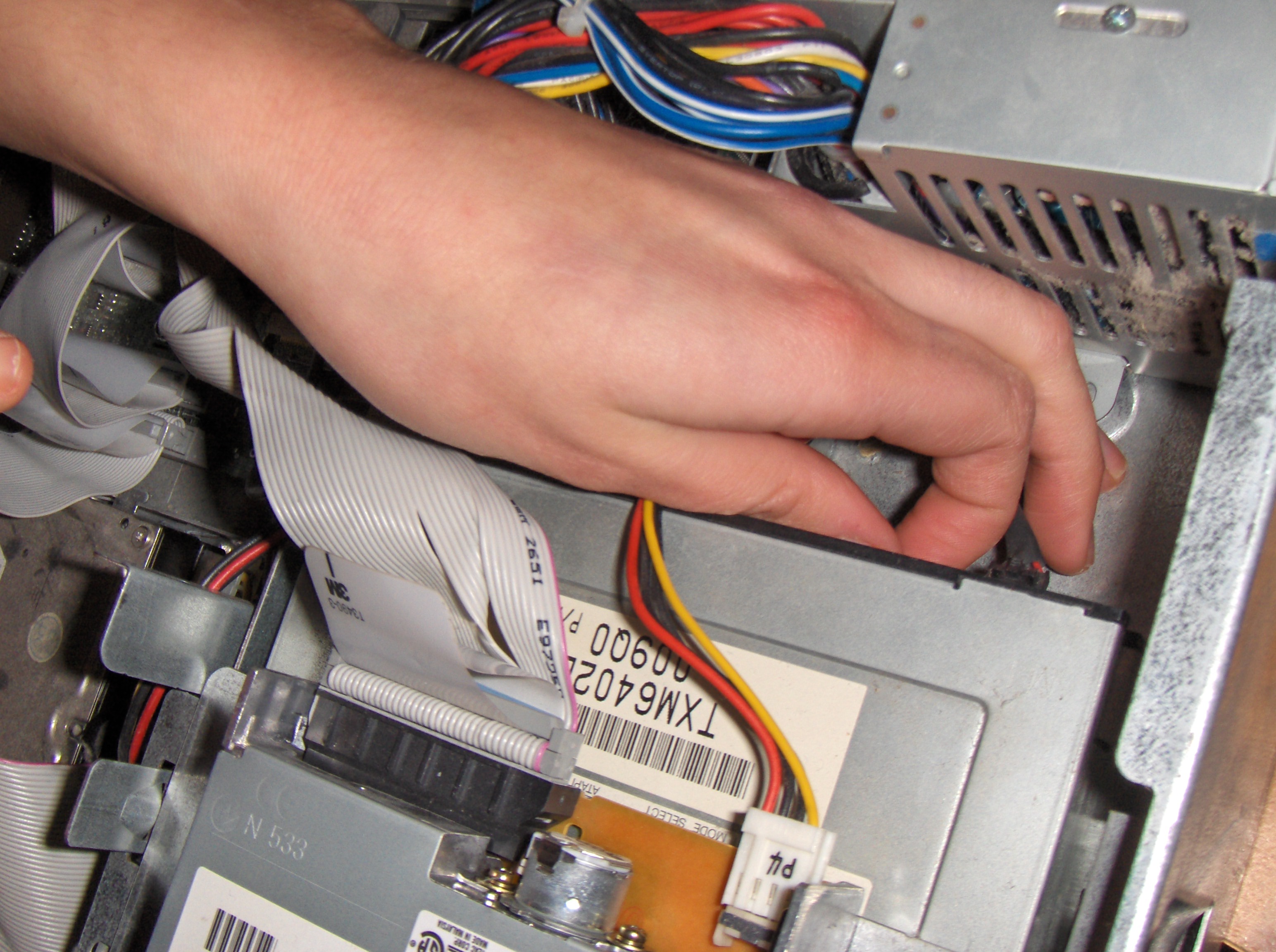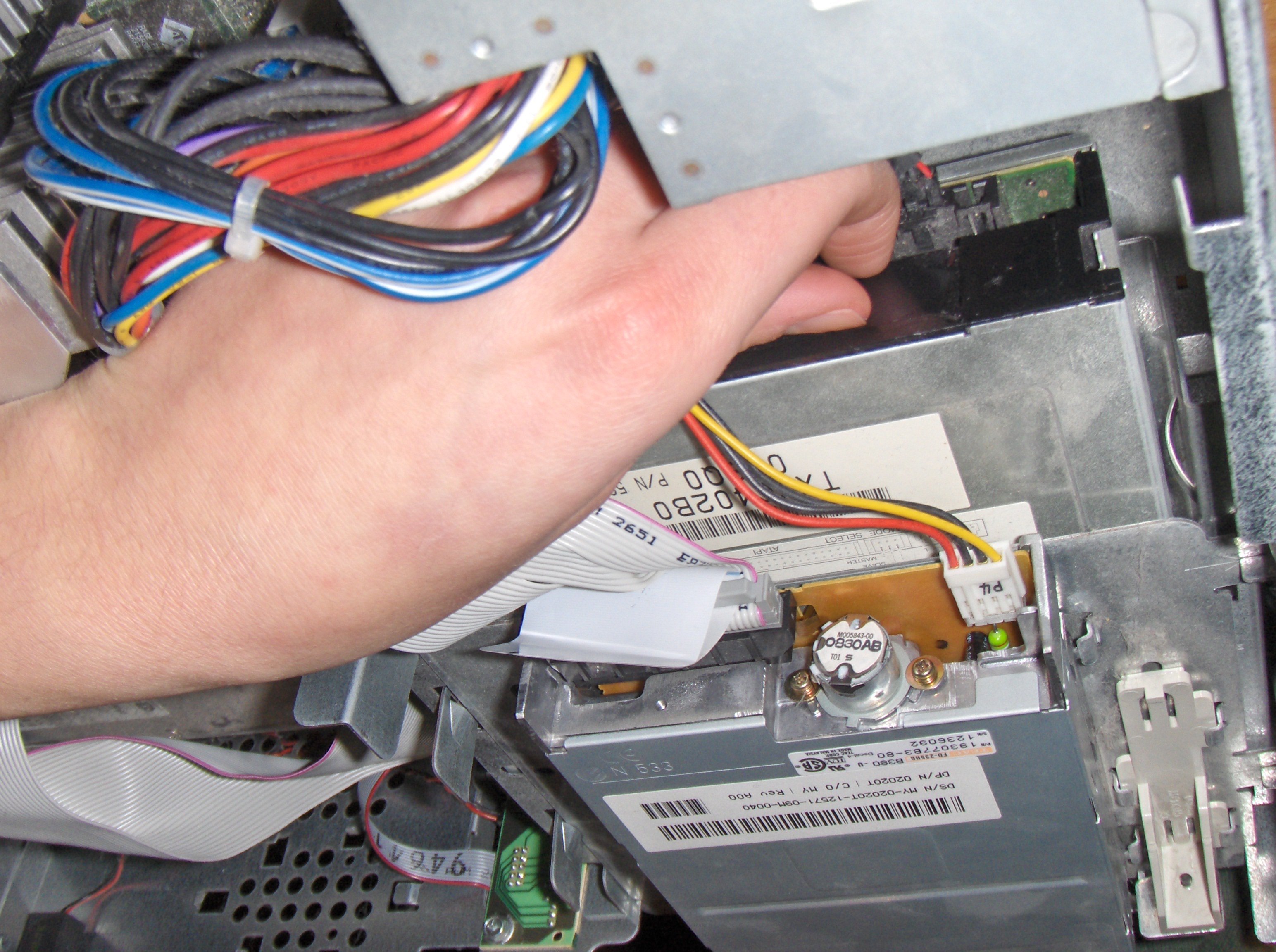 As you can see, hands are much larger than much of the technology we work on. And to offer more perspective, my hands (in the pictures to the left) are much smaller than most other people's.
So in the event we have to crack open a desktop or replace a network card, be mindful of what your hands are knocking against. Before you check network configurations and replace hardware that might be faulty when troubleshooting wireless connectivity, check to see if everything is connected. This simple procedure can be a real time (and money) saver when tracking down connectivity issues.
For more extensive information on wireless troubleshooting, view Lisa Phifer's expert response or check out SearchNetworking.com's Wireless Troubleshooting Guide. Xfce's Notes from the mousepad also mentions this Ubuntu Wireless Troubleshooting Guide.
P.S. Let me know if you have a way of reaching into spaces you're otherwise unable to.