News
Stay informed about the latest enterprise technology news and product updates.
Thoughts on achieving good MPLS costs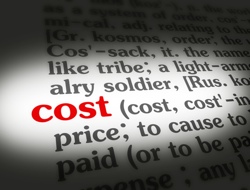 If your idea of obtaining good MPLS costs is to throw a spreadsheet of sites together and hope for the best, you might be disappointed. In this article I share some of my experience where projects have achieved some excellent results.
Part of creating a WAN proposal is building a specific capability aligned with your business. A capability and not a bottleneck. The truth is, most clients I speak with regarding change are in a poor situation because there was never any work completed to understand whether their existing WAN was in alignment with their business. A major component of this work revolves around understanding which areas of both your organisation and the service provider capability are matched. To complete this work requires an understanding of both sides of the coin. In the first instance, IT Managers need to consider particular aspects of their business from strategy through to application performance requirements. On the provider side, each and every key area which has the potential to impact your business should also be clearly understood. I've often been involved in a situation where the information provided by an organisation in order to price up their WAN is little more than addresses and bandwidths. In this scenario. the decision making process defaults to little more than a commodity-based purchase. In the absence of value, all you are left with is the price of your MPLS service.
Dealing with special pricing teams
I have also been involved in a good amount of special bid's. You know the kind of situation. One provider is more expensive than the other but features appear equal. Senior members of a business don't really get the value and therefore instruct their IT management team to obtain MPLS costs at their best available rates. The problem occurs when the provider is faced with the spreadsheet I mentioned earlier. The special bid team working on your account is unable to determine whether their is serious buying intent because they don't have a well aligned design in addition to the spreadsheet. The answer then is fairly simple. Providers (and special pricing teams) need to see buying intent, they need to know that their hard work will not be wasted on a fruitless exercise. So, whilst your intent may well be mostly 'lowest possible pricing' based, remember that the teams within the provider recognise which deals are more likely to result in a sale.
A base level of data to achieve great MPLS costs
If you consider a base level of data which should be the minimum required to achieve good pricing, I would suggest the following elements.
Topology diagram presented in Visio format (including failover)
Applications, listed by priority with QoS (Quality of Service) settings
Your business strategy in terms of decision making process with time scales
Over and above these elements, a complete statement of requirements (SoR) will provide a major benefit to both your project and the goal of achieving MPLS costs from the providers with which you are in discussions. An SoR is a thorough document which is designed to look at every aspect of your particular business including the motivation for your project, the existing service provider and their pain points and issues together with a revised design based on these specifics. When preparing SoR content, a templates approach is required to ensure certain elements are not missed when creating the documentation. In the day job, we consider every aspect including:
User experience to the user behaviour which is increasingly mobile on a global basis. The users within your network require ubiquitous access to resources no matter where they are located.
Quality of Service – The level of bandwidth a priority required for each application on the network. Careful consideration must be given to where the traffic is sourced and destined.
Failover – Consideration of failover design and type. For example, the failover product should be designed whether the uptime is based on fibre primary and fibre failover or most cost effective copper including EFM and broadband.