News
Stay informed about the latest enterprise technology news and product updates.
Scariest computers in movie history
This week, my friends and I decided to assemble our own lists of our all time favorite scary movies in honor of Halloween. I came up with a list of the top 30 movies that scared me the most in my lifetime. While at work, writing about networks and data centers, I starting thinking about what were the scariest movie computers of all time. I came up with a top five list. Here they are. I'm sure you can think of some others. I'd appreciate some other suggestions in order to make this a top 10 list.
1. H.A.L. 9000 (2001: A Space Odyssey): It's simple really. You're on a mission into the far reaches of the solar system and the artificial intelligence that controls your ship starts to misbehave. And no matter how badly he behaves and how many times he puts the life of your crew in danger he keeps speaking in that soothing, creepy voice.
2. Skynet (Terminator and its many sequels, etc.): I think the 1984 version of Arnold was scarier than any supercomputer, but Skynet sure was relentless. The evil supercomputer from the future just refused to give up. No matter how many times its time-traveling, robotic assassins failed to kill John Connor, it would built another, and another and another – forcing movie studios to make sequel after sequel. Skynet sounds kind of like a botnet. Now I hear "filmmaker" McG is making a post-apocalyptic Terminator sequel with Christian Bale. That's right folks, the man who brought us two Charlie's Angels movies is directing a Terminator movie.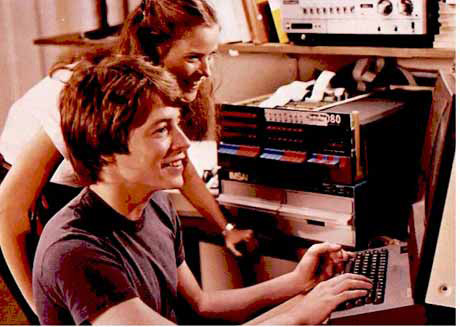 3. W.O.P.R, AKA Joshua (Wargames): W.O.P.R., the Defense Department's ultimate supercomputer, was behaving just fine until Matthew Broderick, the hacker with a dial-up and a IMSAI 8080 home computer, started messing with it. Soon after that W.O.P.R. decided to take over NORAD and bring the world to the brink of nuclear annihilation. Thank god Broderick was such a hardcore gamer. He pwned that mainframe
3. Colossus (Colossus: The Forbin Project): A decent movie, Colussus is a little dated today, which is strange since it's two years younger than 2001. The movie is about Colussus, a supercomputer that runs America's nuclear arsenal. One day it becomes self-aware and decides it wants to rule the world. Wargames wasn't quite as original as we thought.
4 Proteus IV (Demon Seed): Proteus IV is yet another evil supercomputer. Instead of just destroying things, it wants to procreate. Instead of building cute baby servers and desktops, it wants to do the deed biologically. So it forces itself upon the wife of its creator and somehow manages to impregnate her with a hybrid fetus, half human, half supercomputer. Yikes!
5. The Matrix (The Matrix) The Matrix is pretty scary when you think about it. A supercomputer that's taken over the world and grows human clones to serve as a sleeping energy source to power its circuits. And all its minions (both virtual and real world) were pretty creepy. Of course, the scariest thing in this movie is watching Keanu Reeves try to act.