News
Stay informed about the latest enterprise technology news and product updates.
'Save Dynamips' Facebook group pops up in support of Cisco IOS emulator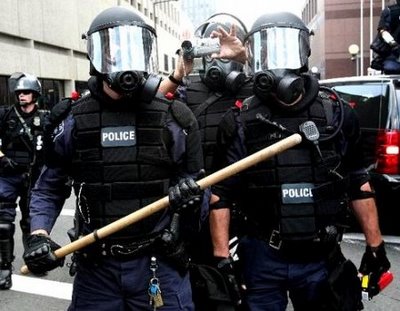 So, you heard that Cisco is cracking down on the use of IOS emulators by requiring a license registration key to activate the software on every router in its IOS v.15 update.
Angry? Want to stick it to the man? Feel a riot coming on?
Take a deep breath, put down the bricks and baseball bats, and fire up your Internet browser of choice to join the underground movement.
We spotted a Save Dynamips group pop up yesterday on Facebook, started by French networking student Benoit Goncalves in support of Dynamips, a free Cisco IOS emulator that seems to be the target of these IOS licensing changes. As I write this, it only has 18 members but sure looks like they're rolling out the welcome mat for new recruits.
(Photo of riot police outside 2008 Republican National Convention courtesy of/politely borrowed from this flickr account)