News
Stay informed about the latest enterprise technology news and product updates.
Repent! Repent! The IPv4 end is near!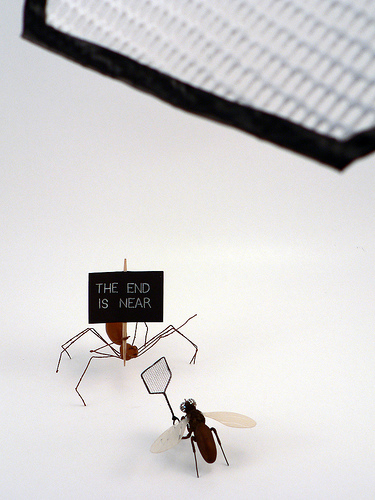 That's the message received when I got on the phone with Arbor Networks' Scott Iekel-Johnson and Haakon Ringberg, the authors of the recent buzz-generating report that found true IPv6 adoption is staggeringly low, and network engineers might agree .
Ringberg said there were any number of metaphors that could apply, ranging from the classic chicken and egg to the more ominous slowly moving train or, Stephen King-esque, slowly rising water. But the real point, he said, is just because there's plenty of IPv4 addresses for all today, they're eventually going to go the way of the slow-moving Dodo, and service providers and IT departments alike need to be ready.
"When the critical moment comes, [IT departments] might not have enough time to get ready," he said. "Their job right now is to be pushing the vendors to be ready to make the switch."
But doesn't that nifty IPv4-IPv6 tunneling mechanism solve these issues? Aren't we OK migrating 1% at a time (as the report states our current migration status is)? No!
"They're really not compatible," said Iekel-Johnson, who said IPv6 adoption needed to be end-to-end to get the full benefits designed into the protocol, and these half-baked implementations lead to hackery such as the over-use of NAC and a generally less-reliable network.
"The end is coming, whether it happens in 2011 or 2015, no one can be sure, but the date is coming when the switch will be necessary," said Ringberg, and those who ignore his words do so at their own peril. "It's always cheaper to migrate to these solutions over a long period of time."
Further Reading: