News
Stay informed about the latest enterprise technology news and product updates.
One of the best Global MPLS providers?
It's not really that hard to come up with a list of global MPLS providers from the usual suspects. There are a few lesser known providers worth considering.
If you think about the market place, you'll no doubt list several of the major telco's. I'm betting readers could list at least 3 to 5 without too much difficulty.
Without making too much of a sweeping statement, the 'usual providers' normally translates into the 'usual service levels'.
"The significant problems we face cannot be solved by the same level of thinking that created them".
In other words, if you are considering changing your Global MPLS provider, something must change within your procurement process to avoid the same problems and issues occurring again.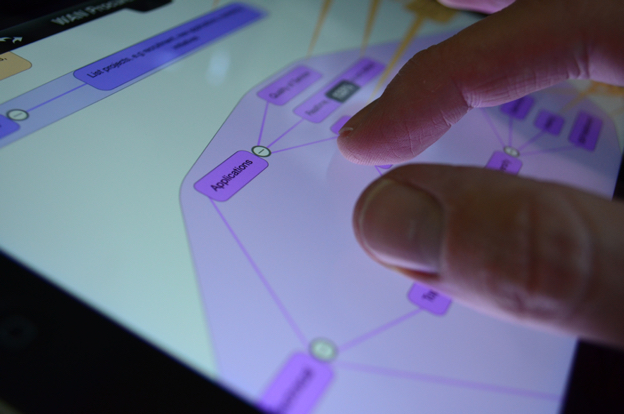 The overall intent of any WAN procurement project is as follows:
Avoid the typical pitfalls, issues and problems faced by the majority of Enterprise and Medium sized organisations when procuring international MPLS providers
Align the specifics of your business strategy, applications, business continuity and process to the service provider market place
Understand the impact of engaging with a provider which doesn't operate a repeatable process to identify your business needs – the issues are often felt for years
The Mindmap is designed to help you follow along as you move through the procurement process
Read on to understand some of our thoughts and ideas surrounding specific Global MPLS providers challenges.
The first steps, align your business
We all like to think we know and understand aspects of our business. In many ways, it's not the knowledge we have but taking that knowledge and ensuring suppliers understand your value and your competitive edge – what makes your business unique. In the respect of Global MPLS network procurement, this means ensuring that any prospective provider clearly relates the specifics of your business to their capability to deliver a Global MPLS network providers service. When IT and business are mis-aligned, the business is seriously impacted. We've witnessed clients facing simply frustrating issues such as incorrect billing but also those clients which have suffered huge downtime and productivity issues. If you follow a repeatable process within the international service provides procurement process, you are in a better position to tick off the boxes as you complete the project ensuring good practice and due diligence is adhered to throughout your project.
The workflow for network procurement sounds vast. If you consider everything from application performance through to high availability, adds, moves and changes, delivery and migration, you gain an understanding why some companies just keep plodding on with their existing supplier. However, we know it doesn't make sense to do more of what simply isn't working.
Of course, being able to find a perfect provider is most certainly a futile task as there will always be aspects which don't fit. However, if you know and clearly understand where these weaknesses exist, you are able to either work around them or adapt your business. As an example, you might find a provider which takes time to make bandwidth upgrades. This fact may either be a show stopper of something which you are able to work with depending on the detail.
In short, the areas we consider are as follows:
Business Strategy
Applications
Business Continuity and DR (Disaster Recovery)
Topology
Projects
Documentation and process
Due Diligence throughout contract
SLA (Service Level Agreement)
Budget
How to achieve Global and UK proposal and pricing excellence
Becoming a strategic thinker
Strategy is the direct link between your business specifics and your provider. The subject of strategy often conjures up thoughts of huge amounts of work but in reality, and as far as Global MPLS network providers procurement is concerned, strategy is about defining the key areas which make your business successful. We see this time and time again, the businesses which are successful within their particular niche really understand their go-to-market strategy, the areas which result in customer retention.
When we think about strategy, we consider your business and the impact of particular MPLS network areas. As an example, your key sites where you deliver services or data to customers must offer up a capability which contains no single point of failure. Or, perhaps there is a particular application which must perform well – the performance is key to customer satisfaction. Although these aspects will no doubt be covered in the technical design, outlining them and defining these key areas as part of your strategy will have a profound effect on the overall outcome.
Application performance and enhancements
Understanding applications is the basis of productivity for both internal users and customers engaging with your business in various forms. The way in which applications rely on MPLS varies but the key aspects cover latency, jitter, uptime and packet loss. Service providers are able to offer feature rich solutions which include QoS (Quality of Service) to provide confidence in the performance attributes. However, an SLA is only a commercial agreement – the network should never be engineered based on an SLA but there is a good indication of overall performance. The mindmap will also point you to areas which you may not have considered such as the impact of 'chatty' applications.
Keeping those applications running with maximum uptime
Clearly, having well performing applications is great from a business perspective. A major part of your applications performance is uptime. We recently wrote an content on the BT RA02 (Resilient Access) product where we described some of the aspects of achieving a solution with no single point of failure. We are pleased with all areas of the mindmap but particularly within the resilience and diversity section. Here, you're able to easily see the pitfalls and the questions you need to ask of network suppliers ensuring there are no single points of failure within your capability.
Topology, any to any
The native topology of MPLS facilitates any to any connectivity. However, topology is also concerned with restricting access to certain areas of the business. As an example, clients create multiple VPN's within a single VPN for voice and video to keep them seperate. More than applications, MPLS solutions allow you to create separation for extranet clients – you may have a supplier which requires access to areas of your network such as procurement of goods or services. The topology maybe created to facilitate this capability.
Within topology, you need to consider reach. If your organisation is looking at expanding into particular areas on a global basis, the future reach of your provider becomes a critical aspect. Even if we consider UK clients, opening a data centre in a location which is not well served by a particular provider of choice will impact you in terms of cost and potentially uptime.
Projects which need to be factored
With many organisations, there will always be a future project in the wings. We see this with various departments considering new initiatives or the business as a whole might on an acquisition trail. You may believe this area to be part of strategy but our belief is that these aspects require a section of their own. The situation you need to avoid is one where you put in place a solution which isn't fit for purpose because the business launches a new initiative or procures another business.
Keeping up to date with documentation and due diligence
One of the major disappointments clients experience relates to poor network documentation and due diligence throughout their contract. We worked with a client recently where their network has not been configured correctly from day 1 with a serious knock on effect to their business. Applications performed but very badly and nobody from the service provider had a good understanding of configuration.
In order to avoid this situation, global MPLS providers need to define how they maintain documentation and also where the documentation is stored to avoid versioning problems. The mindmap will provide details on the areas we recommend you consider.
Throughout contract, due diligence with documentation is important. Just as a repeatable process is required for WAN supplier selection, a workflow is also required to maintain good practice covering such areas as trend reporting and SLA breaches.
Global MPLS Providers & Service Levels, Delivery and Migration
The Global MPLS network mindmap provides a focus on the key areas of service levels including the usual suspects from latency, jitter throughput to uptime and packet loss. Within each of the service areas, we point you to pitfalls and where the service provider marketing may miss out some of the key points. The SLA is a good indication of the providers performance, not only from the perspective of ongoing service but also delivery aspects of the service including adds, moves and changes.
Perhaps one of the biggest areas of weakness surrounds slow and painful adds, moves and changes. Some providers are more agile than others in respect of changes but we find that the process is often improved if the client has a clear understanding of the workflow from raising a change through to placing an order for the change and delivery. Some aspects of changes will be fast, others will take time. Again, which of these aspects that will impact your business will be understood when the specifics of your organisation are aligned with the product.
On the delivery side, the SLA will apply to lead times. There are certainly aspects to consider here which are going to become critical to your project including the actual process to take you from a design through to ordering, acceptance, and circuit delivery milestones. On top of this, you will also want to be thinking about migration and how you will take your service from one provider to another.
Budget, achieving the best international MPLS providers commercials
Obtaining a good deal requires knowledge of process. In addition to our knowledge of MPLS network pricing workflows, the mindmap does a good job of bringing other areas to your attention which make a commercial difference. An example of which is creating your statement of requirements. Any service provider prefers to work on a well qualified set of requirements and presenting your needs in this way has a dramatic effect on how they approach the commercials of your solution. If, for example, you present a list of sites on a spreadsheet, the provider will not take your requirements seriously and will forward out standard pricing.
If you have any further questions, let us know. The organisations on our PDF are also able to offer VPLS providers services.