News
Stay informed about the latest enterprise technology news and product updates.
Network games galore, but who has time to play?
Working on my story about learning games and the launch of Cisco Mind Share, I couldn't help but think of two other games I'd been pitched by vendors recently, one by NetQoS and the other by Cisco itself.
The former, Network Rockstar Challenge, was a Guitar Hero/Rockband-themed Flash game with some nifty production values: Professional voice over, slick art, the whole nine yards. They even give you two characters to choose from, complete with backstories and multiple outfits.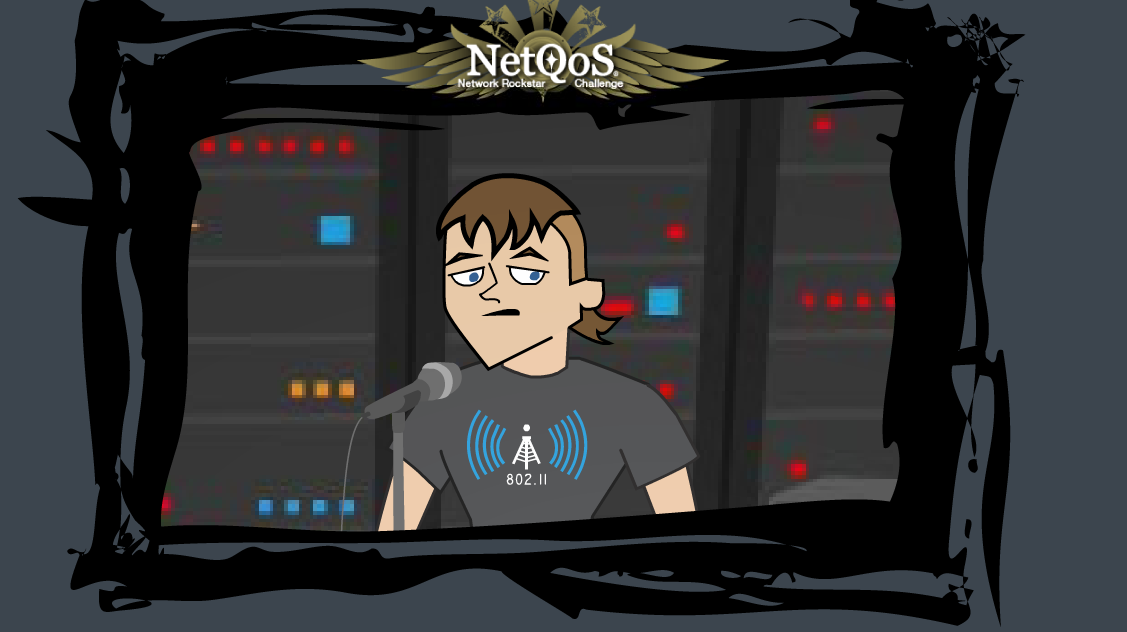 The long sound loading time and rock star trappings had me hoping for a network-themed rhythm game, but in the end it was a pretty standard 10-question quiz show. So much for my dreams of binary beat boxing.
Cisco's Edge Quest 2 has you pilot an ASR 9000 Series Router around 5 white rails, picking up green IP packets and network disruptions, which look just like IP packets but are red.
If you're curious, you can check out a somewhat chiding video review of the game's precursor, Edge Quest 1, at Network Performance Daily, which is oddly enough owned by … NetQoS. Or better yet, play it yourself at Cisco's website.
While both are priced right for this economy (Free!), user comments make me wonder how much time networking professionals are really interested in spending on corporate-sponsored timewasters, particularly if they're worried their jobs are on the chopping block.
As Erick Parsons, a networking professional, wrote back to me:
I'm still in class doing the CNAMS curriculum and am quite busy with that and work. When I catch up on ACL's and test for that (my first priority at the moment) I may find time to get to the mindshare game. […] I've only the demo right now and haven't had a chance yet to install it.
The game-vertisements lack much educational value, while longer games seem to be asking for too much of a commitment from some users. What's a bored keyboard jockey looking to better himself to do?
Maybe there is hope. The most fun I had was actually with another Cisco mini-game, the Binary Game. Your task is to knock out rising rows of binary equations by calculating their value. There's some handy guides and while I'll stick with my base 10 system, thank you very much, it strikes a great balance between learning and semi-mindless Flash game fun.
Games Networking Pros Play:
Have any more games to add to the list? E -mail me or leave a comment below!