News
Stay informed about the latest enterprise technology news and product updates.
ManageEngine: SolarWinds is turning to the Dark Side.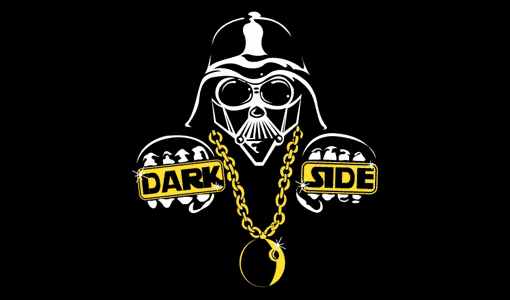 ManageEngine, an IT management software company that bills itself as a low-cost alternative to the Big Four (IBM Tivoli, HP OpenView, BMC and CA) says that SolarWinds is turning to the Dark Side.
Late last month SolarWinds acquired Profiler, a storage and virtual server management software technology from fellow Texas vendor Tek-Tools for $42 million. The technology provides visibility across storage, servers and virtual server environments.
On his blog ManageEngine vice president of product marketing Girish Mathrubootham claims that SolarWinds has been on a buying spree in recent years, acquiring a handful of companies like Tek-Tools, Kiwi and ipSurveyor in order to add functionality to its flagship Orion product suite. Mathrubootham argues that this is the approach that the Big Four have taken, creating management platforms that are huge, complex and pricey. He says:
Acquiring disparate products and integrating them at a GUI level may provide short-term boosts to revenue, but it is exactly this kind of headache that customers hate when dealing with the Big 4. (And SolarWinds would know this better than anyone else
It's true that SolarWinds has been acquiring point tools that expand the visibility afforded by its network management and application performance monitoring platform Orion. However, is SolarWinds really hoping to become a tool of choice to server admins and storage managers? SolarWinds says it is making these acquisitions in response to what it hears from customers. The roles in the data center are changing and the tools that support these roles have to evolve, too.
Sanjay Castelino, vice president of product marketing & product management at SolarWinds says it all comes down to virtualization. The migration of virtual machines to migrate from host to host requires network managers to look beyond their organizational silos.
One of the things we seeing within the IT organization is this need for visibility across the network, the compute infrastructure, virtual machines, storage and applications in the data center. We looked at the pieces that we have in that: We have the network piece and the application monitoring piece and some server and virtual machine monitoring. Storage was an important piece to add to that mix.There is an overwhelming demand from our customers to get visibility into network, storage and virtualized environments.

You're starting to see that these folks are starting to work more closely together. You can't say "I'm only going to be a networking guy and I don't have to talk to my peers in servers and storage." That's going away. These people have to get shared visibility so that when they make changes on one they don't bring down pieces of the puzzle in terms of delivering applications. The networking guys own the networking piece and the storage guys own the storage piece, but all of them are wanting visibility across their domains into the other domains because they aren't siloed anymore.
Is SolarWinds truly morphing into one of the Big Four? Will we have to start calling them the Big Five? Given that Orion is still a product that can be downloaded online, the complexity that ManageEngine is warning about seems pretty far off.