News
Stay informed about the latest enterprise technology news and product updates.
It's not easy being green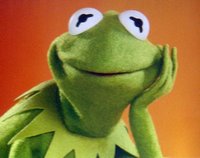 Boston recently held a "hazardous materials drop-off day," when residents of the city could take their half-empty cans of varnish and paint thinner, car batteries and the like for proper disposal at a certified facility. Unfortunately, we had to wait in line for almost an hour — in our cars — to drop off the materials. One has to wonder how much gasoline was burned and how much pollution was released into the environment in the interest of preventing pollution from the paint cans we disposed of.
I'm pretty much an average Joe when it comes to helping the environment: I recycle; I don't support fur farming or deforestation or poaching. I'd like to do more, but I draw the line where my creature comforts start to be compromised. Although I have to say that I spend most of the long Boston winter wrapped in blankets because we keep our heat down — although that's primarily a financial concern before an environmental one.
Corporate IT is pretty much the same when it comes to the environment, I suspect. While nobody wants to tear down an old-growth forest to erect their colossal data center (or maybe I'm wrong about that, having never visited the Pacific Northwest myself?), in today's always-on, high-availability world, businesses have to put their bottom line before other concerns. Conservation sounds nice, but try telling that to an angry customer who can't access his data because you've shut off your backup power supply and experienced a server failure.
The network eats a lot of power. Gary Audin, president of network consulting firm Delphi Inc., recently discussed this issue with our news editor, Andrew Hickey, in a two-part interview that covers both the device drain on power and how to convince upper management to go green.
The challenge of delivering high availability while cutting costs and conserving energy is before us. Is your company considering any "green" initiatives? What's the most radical compromise you've made on behalf of the environment? Send me an email or post your comments below.