News
Stay informed about the latest enterprise technology news and product updates.
How sexy is your network diagram?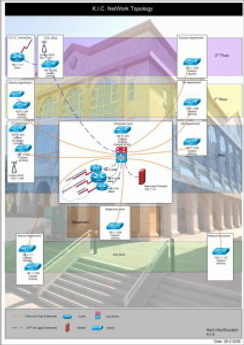 What, you don't know a precise number? Then get over to RateMyNetworkDiagram.com and find out exactly how pretty your peers think your network diagram is on a sliding 1-10 scale. It's HotOrNot.com for the networking set.
My favorite diagram overlaid the components and locations over an outdoor picture of the building, although another which explained Godzilla's position in the network was helpful when planning my home setup.
Speaking of which, you can browse and rank diagrams by size and purpose: Small, Large, Home, Rack, and Funny are all options, so no matter what your need you can find a little diagram inspiration … or at least a laugh or two.
Via Cisco blog.