News
Stay informed about the latest enterprise technology news and product updates.
Gartner and the Magic Quadrant: Send in the lawyers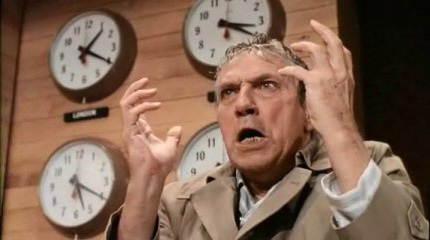 This is a story of a small-time vendor who, after years of being stepped on by a billion-dollar analyst firm, throws open the windows of its San Jose office and screams, "I'm mad as hell and I'm not going to take it anymore."
The question is, will anyone else join them?
ZL Technologies, an email archiving company who has languished in the niche corner of Gartner's Magic Quadrant for four or five years, is suing the analyst firm for $1.6 billion, claiming defamation, trade libel, unfair competition and negligent market interference, etc.
Gartner contends that it has a First Amendment right to express its opinions on technology markets. It's hard to argue with that.
As I have mentioned before, there are many people who dislike Gartner and its influence over the IT industry and claim that its Magic Quadrants are more about who you know and what you spend with Gartner than the quality of your product and your company.
My colleague Mark Fontecchio did a nice job of collecting some reaction to this lawsuit from the people who matter: IT decision makers. It's clear that for all the ridicule that bloggers, out-of-favor vendors and competing analysts heap on the Magic Quadrant, the market measuring tool still has significant influence over buying decisions. One IT veteran said the Quadrant represents about 20% of the decision-making process while another said a CIO should always review a Quadrant with his CEO before buying a product.
IT executives have a fair amount of skepticism about the Quadrant but they still rely on it to some degree. Every time I write about one, the page views come pouring in. Cisco might be the leader for the 100th time in a row for enterprise Ethernet switching or wireless LAN, but everyone still wants to know the nitty gritty about the Quadrant.
So what could Gartner do to reduce criticism? Well, how about more disclosure? Exactly how does that magic box get drawn up? Maybe the mathemtaical model should be disclosed. How much money does each vendor on the Quadrant spend with Gartner? How many hours has the analyst spent with each vendor? How many customers of each vendor were consulted? These are facts that inquiring minds want to know.