News
Stay informed about the latest enterprise technology news and product updates.
ElimiDate: Aruba, Meru come clean about acquisition dream dates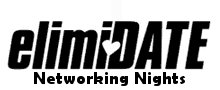 So shockingly it's not every WLAN vendor's dream to be swept off their feet by a big, strong wired networking vendor. Some are pretty happy being independent! And they'll even say that as rumors swirl around otherwise!
The Financial Times reported that Juniper was on the prowl for a WLAN counterpart, and named and unnamed analysts predicted Meru and Aruba were the likely targets.
Nonsense! blogged Chris Silva from Forrester. Juniper's ready to acquire, but Aruba is too expensive, and Meru is kinda funny but who knows.
Well, Aruba e-mailed us back to make it fairly clear they're not interested in Juniper, either. Maybe they're playing hard to get? Maybe they're protecting a tender heart? Who knows, but this is what Mike Tennefoss, Aruba's head of strategic marketing, had to say:
As we enter the next wave of networking, an inflection point marked by the pending final ratification of 802.11n, innovative technology will be required to build converged security, mobility and wireless solutions. Aruba has assembled a world-class team focused on this objective, and we believe our work will be best accomplished as an independent company.
Before Juniper gets too heart-broken, though, they might still find a match. Minutes before calling it a night yesterday, I got a call on my cell phone from Rachna Ahlawat, Meru's vice president of strategic marketing.
"There is enough going on and enough customers who believe in us and invest us to keep us busy," she said.
That being said, how would Meru like to be swept of their feet?
"We are open to all different options as the company goes forward," Rachna said. IPO or acquisition, it matters not, she said, because the company was not designed for one or another exit strategy.
So maybe Juniper does still have a shot at love after all.
For more on the acquisition possibilities, and how the economy might affect them, read on about Juniper's WLAN acquisition ambitions on SearchNetworking.com