News
Stay informed about the latest enterprise technology news and product updates.
Cisco tightens their belt while Aruba sharpens the ax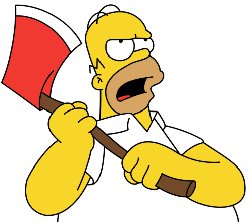 The notoriously frugal Cisco is tightening their belts a little tighter, more or less shutting their offices over the holidays and freezing hiring for a bit. They hope to save $2 billion, which isn't small change even for the world's largest networking equipment provider.
They also are looking to cut travel expenses, and since Cisco insiders tell us everyone at the company flies coach to begin with, we guess that means more TelePresence. Layoffs, however, are not planned, at least for now, according to Dow Jones Newswires:
Cisco Systems Inc. (CSCO) doesn't have any layoffs planned at this point, according to Chairman and Chief Executive John Chambers. …

Chambers, speaking to analysts at a conference hosted by Credit Suisse, said that if the company was to have layoffs, it would be a one-time event, rather than a string of events.
Sounds like he's hedging his bets, just in case, but it might be tough to cut the fat from Cisco's already lean (for a company of their size) operation.
Aruba isn't so optimistic. The company announced they will be cutting jobs to reduce operating costs by 10%, though the exact number getting laid off is unknown.
This is despite Aruba's record revenues last quarter, which, according to Farpoint Group's Craig Matthias, came at a price:
"If you look at Aruba's margins, they have eroded some, and obviously discounting is a heavy element in winning deals," Mathias said. "So I'm expecting that their margins probably won't improve much with their sales. But this is an industry that will continue to grow, and it will accelerate into the future."
It also calls into question what wireless vendors keep whispering to me: Their equipment — and business prospects — are counter-cyclical. The theory goes that wireless is a great way to cut costs: No more having to futz around to rewire desk connections, less physical wiring to lay down, etc. etc. But with such a crowded field of vendors, even the winners might have a tough time staying or getting profitable.
Further Reading: