News
Stay informed about the latest enterprise technology news and product updates.
A Shot at Love with Juniper Networks?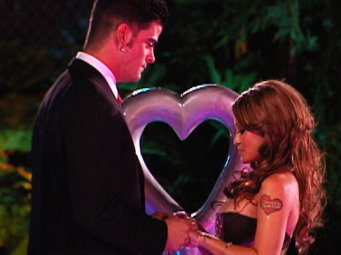 When it comes to enterprise Wi-Fi, the industry's got enough drama for an MTV reality series, with constant bickering over what WLAN architecture's better, or which .11n product truly supports PoE, or which skeezy AP went home with a stranger last night.
All this is to say it's not surprising there's a lot of back and forth about a rumored Juniper acquisition of Aruba or Meru. Mergermarket.com reported that two analysts and another source think a Juniper purchase is looming, and these two are the likely targets.
Chris Silva, Forrester analyst, had his own theory: Juniper, indeed, was ready to bite, but Aruba is too expensive and Meru might be too weird:
So, there it is, I'm drawing a line in the sand that the acquisition target is not Aruba, perhaps Meru and potentially another, even smaller vendor. Nothing short of hedging on my part, I suppose, but I will say this: WLAN is a logical line extension for Juniper, and I'm not ruling out – but rather expecting – at least one more acuqisition before the year is out.
We followed up with Chris to name names, and he kindly got back to us.
"It's a tough call," he e-mailed. "Bluesocket seems to be one of the last men standing. Aerohive is too small and too new and Extricom, while likely a cheaper buy than Meru, is the same technology without the customer list."
Aruba, however, doesn't seem to be sitting at home waiting for Juniper's phone call. They've teamed up with Foundry to form a "co-marketing relationship between the companies' wired and wireless LAN products for Federal customers." A small step for LAN, to be sure, but maybe signaling a future giant leap (acquisition?) for LAN-kind?
Straight from Aruba's announcement of the "relationship":
"This collaboration affords Aruba and Foundry the opportunity to target a sizable Federal market in need of new and replacement secure networking infrastructure," said Keerti Melkote, Aruba's co-founder and chief technology officer. "We have steadily enhanced our suite of wired products, including wired remote networking technology, to complement our industry-leading wireless LANs. As Foundry's first wireless LAN vendor to be designated an Ironpowered Technology Partner, we're now in a unique position to co-market our products, together with Foundry switches and routers, across a broad range of Federal applications."
Sounds awfully cuddly to me.