Q
Evaluate
Weigh the pros and cons of technologies, products and projects you are considering.
What duties are included in a network engineer job description?
A network engineer job description will vary. Primarily, it depends on whether the job focuses on engineering a new network or on running a network that already exists.
A network engineer job description will vary according to how that job is defined. It has at least two common meanings,...
Continue Reading This Article
Enjoy this article as well as all of our content, including E-Guides, news, tips and more.
each with different associated network engineer responsibilities. These can include testing, maintaining and overseeing networking hardware or software, or designing, implementing and troubleshooting network hardware or software. Let's take a closer look.
A network engineer who truly engineers networks
This person usually has an electrical or computer engineering degree and works either at the device level or at the software level to create or maintain networking hardware or software. In this case, the job's responsibilities include understanding the related standards, specifications, and physical or software -- such as drivers, protocols and signaling -- characteristics of the networking technologies in use. Often such a person will design, test, maintain, or oversee manufacturing or development of networking hardware or software.
In this category, network engineer duties would include building network interface card circuitry for switches, routers or PC motherboards, on the hardware side. Another example would be a network engineer who works on the TCP/IP protocol stack and related services (DNS, DHCP and so on) for an operating system like Windows, Linux or Mac OS.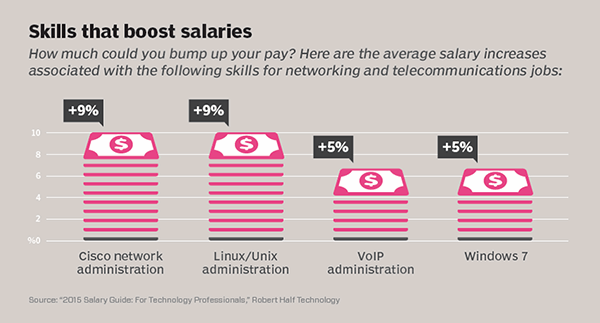 A network engineer who works on networks
This person will have a strong background in designing, implementing, maintaining and troubleshooting networks at the local area, wide area or infrastructure level. Here, the network engineer job description is more or less synonymous with that of a network administrator, in that such a person generally uses existing technology components, software and other elements to create or manage networks for day-to-day use, rather than designing, creating and maintaining the software or hardware that makes networking possible.
The job description of the network engineer in this category include duties like designing, installing, deploying, maintaining and troubleshooting production or test networks. Common network engineer duties would be working with users, infrastructure vendors (like internet service providers or telecommunication companies) and software or hardware vendors (who supply networking components) to bring networks up and to keep them running. In this network engineer job description, IT certifications from companies like Cisco, Juniper, CompTIA, and others are often important requirements or highly recommended nice-to-haves.
Dig Deeper on Networking careers and certifications
Microsoft offers different tools to assign Windows 10 PCs to servicing channels. Learn how to assign desktops to servicing channels using a ... Continue Reading
When Windows Update malfunctions, IT must follow this four-step process to fix the problems. Be sure to have admin privileges before getting started. Continue Reading
Without the latest Windows Defender updates, your users' desktops won't be completely protected. When update problems occur, there are several ... Continue Reading
Have a question for an expert?
Please add a title for your question
Get answers from a TechTarget expert on whatever's puzzling you.