Share this item with your network:
Building the infrastructure for the changing face of IT

ThorstenSchmitt - Fotolia
Q
Manage
Learn to apply best practices and optimize your operations.
Should I invest in formal SDN training, certification?
Network engineer and software-defined networking pro Will Murrell considers whether formal SDN certification and training is worth the time, expense and effort.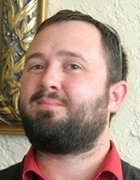 By
So, you want to learn about software-defined networking? Makes sense; you wouldn't be here otherwise. But do you really need formal SDN training and/or certifications? Here's the deal: It really boils down to what you are going to do with that knowledge.
Are you trying to get your skills up to snuff, because you're on a job hunt? If the answer is "yes," then formal SDN training isn't a bad idea. Certifications -- while not entirely necessary -- can make your résumé stand out from the sea of other candidates.
Currently, the only SDN certifications on the market that target general theory are two from the Open Networking Foundation, which has also partnered with a few companies to provide formal SDN training.
In terms of vendor-specific SDN training, Cisco offers a Cisco Network Programmability Design Specialist certification for ACI users, and VMware has a multilevel NSX certification, with a network virtualization focus. If you're going to be working with these technologies specifically, or plan to target a particular position related to ACI or NSX, SDN certification could benefit you.
If, on the other hand, you're just looking into the technology because you're interested in it, a wealth of free learning resources already exist online -- no need to invest in formal SDN training. There are some cool environments to play with, such as Mininet, which lets you build virtual networks. You'll be able to learn about OpenFlow and how to interact with some of the open source controllers, such as Ryu or OpenDaylight. You can even build out your own physical network, using things like residential wireless routers, flashed with OpenWrt firmware with Open vSwitch installed, and using a controller installed on a Raspberry Pi. The information is out there, ready for you to consume it.
This was last published in
March 2016
Dig Deeper on Networking careers and certifications