Get started
Bring yourself up to speed with our introductory content.
FirePass 6.0.3 SSL VPN solution
FirePass provides users robust, secure SSL VPN remote access to business applications from a wide range of client devices.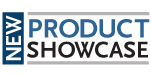 Product description provided by F5:

F5's FirePass remote access appliance provides secure, browser-based access to corporate applications, networks and information. FirePass delivers outstanding performance, scalability, availability, policy management, ease-of-use, and endpoint security to ensure high productivity for those working from home or on the road, while keeping corporate data secure.
FirePass grants access to corporate applications through a simple Internet connection, and the solution ensures that connected computers are fully patched and protected. In addition, FirePass offers enhanced support for Apple iPhone and Windows Mobile. The new Group Policy enforcement feature allows access policies to be pushed to devices that are not part of the standard corporate domain (a feature unique to F5 in SSL VPN and NAC markets). And to ensure interoperability with users' computing environments, enhanced support is now available for Microsoft Active Directory, and newly enabled Terminal Services, Split Tunneling, and Java application support on Mac and Linux clients.
FirePass also offloads server-based security processes and access controls to free up valuable server cycles, while clustered scalability and availability features support thousands of concurrent users and failover services. FirePass can also run virus checks prior to user logon and set defined access controls to the client device during logon to ensure secure access compliance. Group Policy Enforcement allows administrators to require non-corporate devices to comply with company policies. Non-compliant clients can be quarantined and passed to DMZ management processes for compliance updating. FirePass also supports Application Ready Access, providing full reverse-proxy services for market-leading application portals -- SAP, Oracle, Microsoft, and others.
Customer example:
As a global manufacturing company, Siemens Energy & Automation (SE&A) needed a secure method for granting reliable and secure network access to roughly 8,000 authorized users. SE&A chose FirePass because of the solution's easy Web browser access and support for SSL encryption. Not only does the F5 FirePass solution make it easier to support users anywhere, but FirePass also enables users to securely access the network regardless of the device they are using.
"A telecommuter doesn't need to incur the cost of a laptop, but can use a personally owned home computer to access applications, file sharing, online training, and email. This has increased productivity and reduced costs for road warriors and non-road warriors alike," said Camille Gardner, an information security analyst at SE&A.
Pricing information: Pricing for FirePass varies based on selected hardware platform and concurrent user license. Base prices for the FirePass solution range from $6,990 (FirePass 1205 platform) to $99,990 (FirePass 4340 platform).
View more Remote Access products in our Product Showcase.