The meaning of "going to work" in a virtual enterprise is morphing into something new as enterprises become increasingly virtual. Yet the tools that knit virtual enterprises together are extremely sensitive to network performance problems. As a result, IT professionals are basically redesigning their networks to improve application performance for remote and mobile workers – securely. Application delivery optimization technologies can effectively accelerate business applications over traditional wide area network links and help enterprise IT navigate this evolving landscape. This guide on application delivery optimization strategies will address the business and technology decisions that enterprise IT needs consider in order to provide optimized access to corporate data and applications to a far-flung workforce.
To ensure mobile workers have secure and efficient access to data, it is essential to assess the business and technology issues that are driving adoption of application delivery optimization solutions.
Meeting your service-level agreement (SLA) is a key component of successful optimization. This list of application delivery optimization benefits can help you hit the SLA mark.
To evaluate application delivery optimization solutions, it is important to understand the different optimization solutions out there to choose from, and how each can potentially affect and fit into your environment.
When evaluating application delivery optimization tools and solutions for your environment, asking vendors some specific questions regarding equipment and security is a vital part of the consideration process.
Addressing a certain few principles to help guide you through a potential application delivery optimization solution adoption can be greatly beneficial to your decision making and environment should you decide to adopt.
Once you have reached the final stage of choosing an application delivery optimization solution, running down a final checklist of steps and considerations before deployment will ensure a successful integration into your environment.
About the author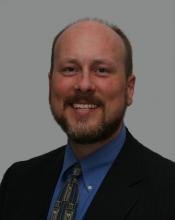 John Burke is a principal research analyst with Nemertes Research, where he advises key enterprise and vendor clients, conducts and analyzes primary research, and writes thought-leadership pieces across a wide variety of topics. John leads research on virtual enterprise, focusing primarily on the virtual and mobile desktop, Application Delivery Optimization (ADO), and management and orchestration tools for the virtualized data center and the cloud. He also covers the security aspects of all of these topics, as well as server and storage virtualization, network and application performance management and monitoring, branch office IT and SOA.