What is Ethernet-dedicated Internet?
Ethernet-dedicated Internet is a continuous, high-bandwidth way for enterprises to connect their LANs to the public Internet and to streamline the performance of their WAN.
This Article Covers
RELATED TOPICS
Looking for something else?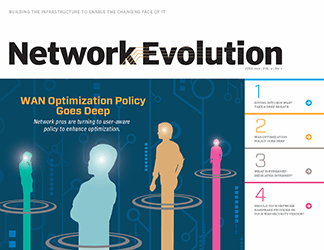 Download
Ethernet-dedicated Internet Access is a continuous, high-bandwidth method for enterprises to connect their local area networks (LANs) with the public Internet and streamline the performance of their wide area network (WAN).
Ethernet-dedicated Internet Access (Ethernet DIA) is also called dedicated Ethernet, dedicated Internet, business Ethernet or enterprise Ethernet. No matter what you choose to call it, Ethernet DIA is an alternative to legacy technologies—such as T1 lines, frame relay and ATM—that typically rely on bonding multiple T1 lines or fractional T3 lines. These legacy WAN links cannot handle escalating bandwidth requirements for cloud computing, business continuity, business process automation, software-as-a-service (SaaS) and other applications.
Traditionally, enterprises relied on T1 access to the Internet. But as bandwidth requirements began doubling every year, many enterprises outgrew T1 and there was no logical way to grow or expand this type of Internet access.
A relatively new alternative, Ethernet DIA is delivered over a single Ethernet fiber optic connection and boasts bandwidth ranging from 1 Mbps to 10 Gbps. It provides the strong upstream and downstream speeds required for hosting a Web presence, which is the primary reason enterprises are buying it.
Even though this is still a new market, Ethernet DIA is taking off quickly. "An estimated 15% of enterprises are using Ethernet for dedicated Internet access today," said Nav Chander, research manager of telecom services and networks, IDC.
Who's offering Ethernet DIA?
More than 40 service providers in the U.S. offer Ethernet DIA, including "all of the big cable companies—Comcast Business, Time Warner Cable, Cox Communications, Charter, Optimum Light Path," Chander said. "These providers are now in direct competition with Verizon, and to a lesser extent AT&T, Level 3, and Century Link."
Advantages of using Ethernet DIA over other WAN technologies?
At a basic level, Ethernet DIA is the same technology that enterprises use in their LANs, so the technology can use what enterprises already have implemented on their LANs and extend it to the WAN.
"By using a single technology, Ethernet, it sets aside much of the complexity of networking and enables the use of Ethernet at all sites—both on LAN and WAN. When its all Ethernet, it scales extremely well—from 1 Mbps to 10 Gbps," said Mike Tighe, executive director of data services at Comcast Business.
Ethernet DIA is an affordable alternative to multiprotocol label switching (MPLS). MPLS, traditionally used in high-performance telecom networks to direct data from one network node to the next based on short path labels, is a Layer 3 technology and much more complex than Ethernet.
Ethernet DIA's advantage over MPLS virtual private networks (VPN) is the policy control and management that customers have access to, according to Chander.
"Ethernet is a Layer 2 protocol, often used for data center applications or storage, because it works reliably and handles distances well. Since MPLS VPN services are often more complex to configure and change, many enterprises outsource it," Chander added.
Overall, it's much more difficult for enterprises to figure out how to transition from Ethernet on LAN to an IP-based WAN. "For enterprises with a very large global network, this is more efficient. But other enterprises prefer Ethernet throughout because they're comfortable with the technology and it scales nicely from a Metro perspective," Tighe said.
What are enterprises using Ethernet DIA for?
Enterprises are turning to Ethernet DIA services for capacity up to 10 Gbps to support cloud computing and other bandwidth-intensive applications, as well as leveraging it as part of their business continuity and disaster recovery strategies.
"Ethernet is a key part of connecting to the on-demand or cloud virtualization world, where many enterprises want to offload their work to cloud-like managed providers such as Amazon Web Services," said Chander.
Ethernet DIA also helps enterprises handle massive amounts of data. "Facebook, for example, adds 7 terabytes of storage every month. Enterprises need to be able to share increasing amounts of data and transfer it. Many kinds of WAN technologies can transfer large amounts of data across cities, countries, and globally," Chander said. "Data center networking using Ethernet-dedicated services is one of the most economical ways to achieve that."
And enterprises are incorporating Ethernet into their business continuity and disaster recovery strategies. "After Superstorm Sandy, many enterprises realized that if their data center is close to the coast they need a strategy to back up that data as well as a way to reconstitute things if their primary data center goes down," Tighe said. "Enterprises view Ethernet as a fast and robust way to link data centers together, but it's also an ideal way to back up data."
Dig Deeper on Network Design
PRO+
Content
Find more PRO+ content and other member only offers, here.