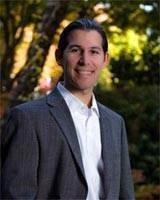 Jesse Rothstein, Network Management Expert
Jesse Rothstein is the CEO and co-founder of ExtraHop Networks, where his technical vision and expertise in enterprise networking provide ExtraHop with a unique competitive edge in the industry. With a world-class team behind him, Jesse is responsible for the technical architecture of the ExtraHop Application Delivery Assurance platform, as well as the vision for growing the business. Jesse co-founded ExtraHop after a six-year tenure at F5 Networks where he was a Senior Software Architect and co-inventor of the TMOS platform. Jesse was the architect and project lead for the BIG-IP v9 development effort and the technical lead for frameworks, clustering, and performance. Prior to F5, he worked in product development at Motive Communications and the Trilogy Development Group. Jesse specializes in designing and implementing high-performance networking products. Jesse holds bachelor's degrees in Computer Science and Electrical Engineering from Rice University.

 

Do you have a question for our experts? Submit your question directly to our editors at editor@searchnetworking.com

Do you have a question for our experts?