In telephony, a splitter, sometimes called a "plain old telephone service splitter," is a device that divides a telephone signal into two or more signals, each carrying a selected frequency range, and can also reassemble signals from multiple signal sources into a single signal. Users getting connected to the Internet with Asymmetric Digital Subscriber Line (ADSL) service may, in some cases, have a splitter installed at their home or business. Users elsewhere may be able to get splitterless service (which means that a splitter doesn't need to be installed). For ADSL, the splitter divides the incoming signal into low frequencies to send to voice devices and high frequencies for data to the computer. The telephone company's central office also uses a POTS splitter to send low-frequency voice signals on to the voice telephone network and to send high-frequency data to a Digital Subscriber Line Access Multiplexor (DSLAM) for transmission to the Internet.
Making Networks Virtual: The Latest on SDN Technologies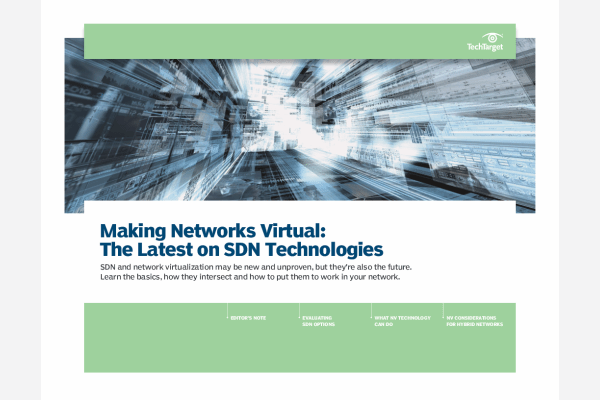 An exploration of Software-Defined Networking (SDN) technologies, network virtualization fundamentals, and the latest developments for both – helping IT pros adapt them to a modern hybrid network architecture.
By submitting your email address, you agree to receive emails regarding relevant topic offers from TechTarget and its partners. You can withdraw your consent at any time. Contact TechTarget at 275 Grove Street, Newton, MA.
You also agree that your personal information may be transferred and processed in the United States, and that you have read and agree to the Terms of Use and the Privacy Policy.

PRO+
Content
Find more PRO+ content and other member only offers, here.