root server system definition
On the Internet, the root server system is the way that an authoritative master list of all top-level domain names (such as com, net, org,and individual country codes) is maintained and made available to all routers.
Making Networks Virtual: The Latest on SDN Technologies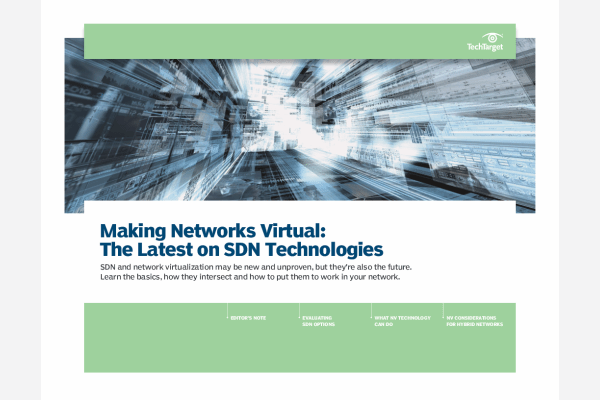 An exploration of Software-Defined Networking (SDN) technologies, network virtualization fundamentals, and the latest developments for both – helping IT pros adapt them to a modern hybrid network architecture.
By submitting your email address, you agree to receive emails regarding relevant topic offers from TechTarget and its partners. You can withdraw your consent at any time. Contact TechTarget at 275 Grove Street, Newton, MA.
You also agree that your personal information may be transferred and processed in the United States, and that you have read and agree to the Terms of Use and the Privacy Policy.

The system consists of 13 file servers. The central or "A" server is operated by Network Solutions, Inc., the company that originally managed all domain name registration, and the master list of top-level domain (TLD) names is kept on the A server. On a daily basis, this list is replicated to 12 other geographically dispersed file servers that are maintained by an assortment of agencies. The Internet routing system uses the nearest root server list to update routing tables.
Continue Reading About root server system
Dig Deeper on IP Networking
PRO+
Content
Find more PRO+ content and other member only offers, here.