optoisolator (optical coupler or optocoupler)
An optoisolator, also known as an optical coupler or optocoupler , is a semiconductor device that allows signals to be transferred between circuits or systems
Also see diode.
Next-Gen WLAN: How 802.11ac Will Change Your Network Forever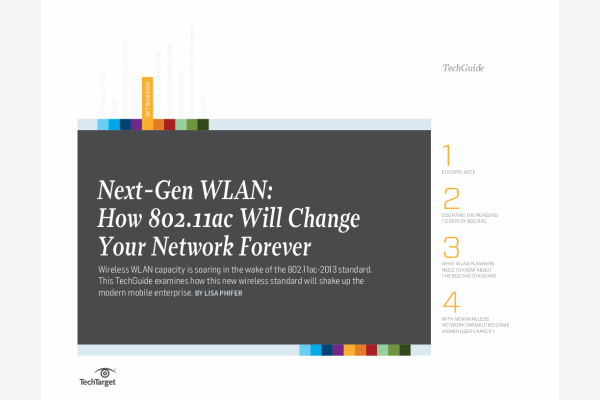 The IEEE 802.11ac-2013 standard is approved – but what does this mean for your network? Hear from experts on what this means for WLAN data rates, and why the WLAN will soon be a viable alternative to Ethernet.
By submitting your personal information, you agree to receive emails regarding relevant products and special offers from TechTarget and its partners. You also agree that your personal information may be transferred and processed in the United States, and that you have read and agree to the Terms of Use and the Privacy Policy.

An optoisolator, also known as an optical coupler or optocoupler, is a semiconductor device that allows signals to be transferred between circuits or systems, while keeping those circuits or systems electrically isolated from each other. Optoisolators are used in a wide variety of communications, control, and monitoring systems.
In its simplest form, an optoisolator consists of an light-emitting diode (LED), IRED (infrared-emitting diode), or laser diode for signal transmission, and a photosensor for signal reception. The "transmitter" takes the electrical signal and converts it into a a beam of modulated visible light or infrared (IR). This beam travels across a transparent gap and is picked up by the "receiver," which converts the modulated light or IR back into an electrical signal. The electrical output waveform is identical to the electrical input waveform, although the input and output amplitudes (signal strengths) often differ. The optoisolator is enclosed in a single package, and has the appearance of an integrated circuit (IC) or a transistor with extra leads.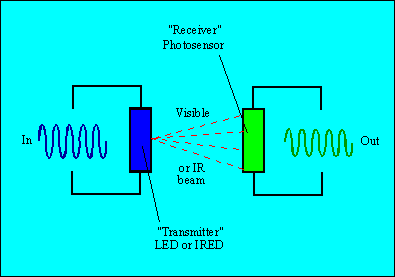 A common application of an optoisolator is in a specialized modem that allows a computer to be connected to a telephone line without risk of damage from electrical transients (also called "surges" or "spikes"). Two optoisolators are employed in the analog section of the device: one for upstream signals and the other for downstream signals. If a transient occurs on the telephone line (and these are common), the computer will be unaffected because the optical gap does not conduct electric current. For this reason, modems that use optoisolators provide superior protection against transients compared with modems incorporating electrical surge suppressors alone. (An electrical surge suppressor should be installed between the optoisolator and the telephone line for optimum protection.)
Dig deeper on Network Administration