nslookup is the name of a program that lets an Internet server administrator or any computer user enter a host name (for example, "whatis.com") and find out the corresponding IP address. It will also do reverse name lookup and find the host name for an IP address you specify.
Technical Guide: How to Achieve Unified Network Management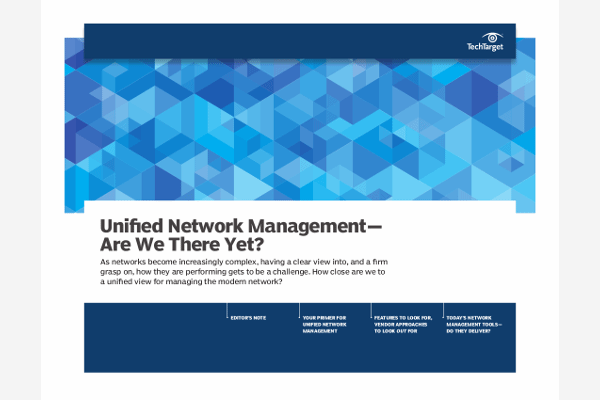 Quickly identify and resolve increasingly complex enterprise network issues. Access this comprehensive guide which reviews a holistic approach to enterprise network monitoring and the tools available to help achieve unified network management.
By submitting your email address, you agree to receive emails regarding relevant topic offers from TechTarget and its partners. You can withdraw your consent at any time. Contact TechTarget at 275 Grove Street, Newton, MA.
You also agree that your personal information may be transferred and processed in the United States, and that you have read and agree to the Terms of Use and the Privacy Policy.

For example, if you entered "whatis.com" (which is one of the TechTarget sites), you would receive as a response our IP address, which happens to be :

 65.214.43.37

Or if you entered "65.214.43.37", it would return "sites.techtarget.com".
nslookup sends a domain name query packet to a designated (or defaulted) domain name system (DNS) server. Depending on the system you are using, the default may be the local DNS name server at your service provider, some intermediate name server, or the root server system for the entire domain name system hierarchy.
Using the Linux and possibly other versions of nslookup, you can locate other information associated with the host name or IP address, such as associated mail services. nslookup is included with some UNIX-based operating systems and in later Windows systems. In Windows XP, the command can be entered on the "Command prompt" screen. A more limited alternative to nslookup for looking up an IP address is the ping command.
This was first published in
September 2005
Dig Deeper on LANs (Local Area Networks)
PRO+
Content
Find more PRO+ content and other member only offers, here.