An n-tier application program is one that is distributed among three or more separate computers in a distributed network. The most common form of n-tier (meaning 'some number of tiers') is the 3-tier application, in which user interface programming is in the user's computer, business logic is in a more centralized computer, and needed data is in a computer that manages a database.
Making Networks Virtual: The Latest on SDN Technologies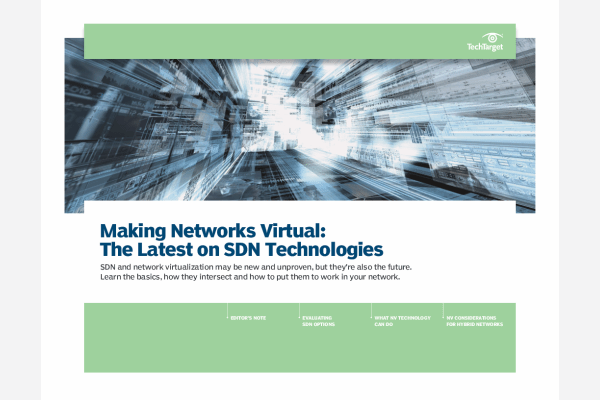 An exploration of Software-Defined Networking (SDN) technologies, network virtualization fundamentals, and the latest developments for both – helping IT pros adapt them to a modern hybrid network architecture.
By submitting your email address, you agree to receive emails regarding relevant topic offers from TechTarget and its partners. You can withdraw your consent at any time. Contact TechTarget at 275 Grove Street, Newton, MA.
You also agree that your personal information may be transferred and processed in the United States, and that you have read and agree to the Terms of Use and the Privacy Policy.

N-tier application structure implies the client/server program model. Where there are more than three distribution levels or tiers involved, the additional tiers in the application are usually associated with the business logic tier.
In addition to the advantages of distributing programming and data throughout a network, n-tier applications have the advantages that any one tier can run on an appropriate processor or operating system platform and can be updated independently of the other tiers. Communication between the program tiers uses special program interfaces such as those provided by the Common Object Request Broker Architecture (CORBA).
Continue Reading About n-tier
Dig Deeper on Network Hardware
PRO+
Content
Find more PRO+ content and other member only offers, here.