mutex (mutual exclusion object) definition
In computer programming, a mutex (mutual exclusion object) is a program object that is created so that multiple program thread can take turns sharing the same resource, such as access to a file. Typically, when a program is started, it creates a mutex for a given resource at the beginning by requesting it from the system and the system returns a unique name or ID for it. After that, any thread needing the resource must use the mutex to lock the resource from other threads while it is using the resource. If the mutex is already locked, a thread needing the resource is typically queued by the system and then given control when the mutex becomes unlocked (when once more, the mutex is locked during the new thread's use of the resource).
Next-Gen WLAN: How 802.11ac Will Change Your Network Forever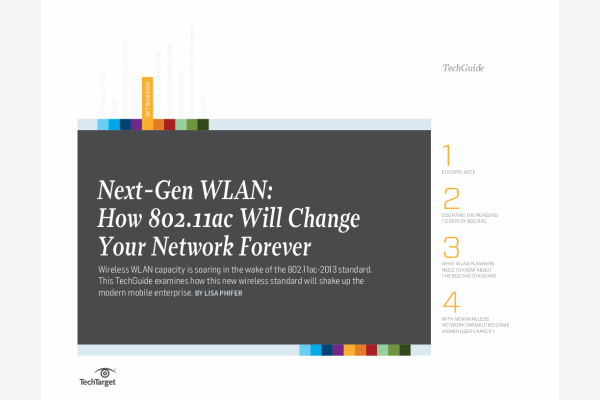 The IEEE 802.11ac-2013 standard is approved – but what does this mean for your network? Hear from experts on what this means for WLAN data rates, and why the WLAN will soon be a viable alternative to Ethernet.
By submitting your email address, you agree to receive emails regarding relevant topic offers from TechTarget and its partners. You can withdraw your consent at any time. Contact TechTarget at 275 Grove Street, Newton, MA.
You also agree that your personal information may be transferred and processed in the United States, and that you have read and agree to the Terms of Use and the Privacy Policy.

Continue Reading About mutex (mutual exclusion object)
PRO+
Content
Find more PRO+ content and other member only offers, here.