metropolitan area network (MAN) definition
A metropolitan area network (MAN) is a network that interconnects users with computer resources in a geographic area or region larger than that covered by even a large local area network (LAN) but smaller than the area covered by a wide area network (WAN). The term is applied to the interconnection of networks in a city into a single larger network (which may then also offer efficient connection to a wide area network). It is also used to mean the interconnection of several local area networks by bridging them with backbone lines. The latter usage is also sometimes referred to as a campus network.
Making Networks Virtual: The Latest on SDN Technologies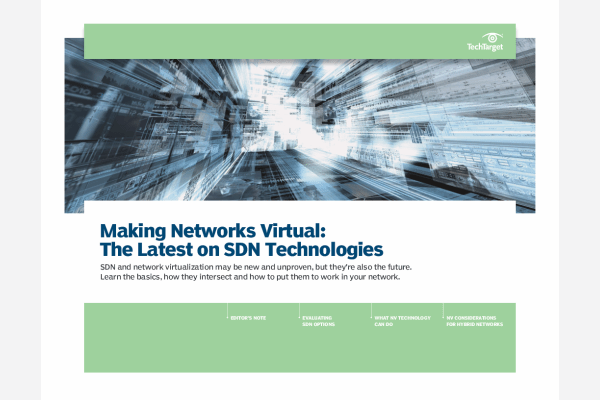 An exploration of Software-Defined Networking (SDN) technologies, network virtualization fundamentals, and the latest developments for both – helping IT pros adapt them to a modern hybrid network architecture.
By submitting your email address, you agree to receive emails regarding relevant topic offers from TechTarget and its partners. You can withdraw your consent at any time. Contact TechTarget at 275 Grove Street, Newton, MA.
You also agree that your personal information may be transferred and processed in the United States, and that you have read and agree to the Terms of Use and the Privacy Policy.

Examples of metropolitan area networks of various sizes can be found in the metropolitan areas of London, England; Lodz, Poland; and Geneva, Switzerland. Large universities also sometimes use the term to describe their networks. A recent trend is the installation of wireless MANs.
Dig Deeper on Network Hardware
PRO+
Content
Find more PRO+ content and other member only offers, here.