In information technology, isochronous (from the Greek "equal" and "time"; pronounced "eye-SAH-krun-us") pertains to processes that require timing coordination to be successful, such as voice and digital video transmission. A sound or picture going from a peripheral computer device or across a network into a computer or television set needs to arrive at close to the same rate of data flow as the source. In feeding digital image data from a peripheral device (such as a video camera) to a display mechanism within a computer, isochronous data transfer ensures that data flows continously and at a steady rate in close timing with the ability of the display mechanism to receive and display the image data. (FireWire, the IEEE 1394 High Performance Serial Bus, includes an isochronous interface.)
Making Networks Virtual: The Latest on SDN Technologies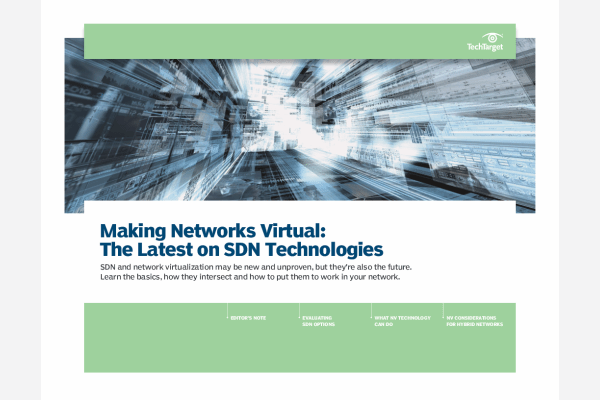 An exploration of Software-Defined Networking (SDN) technologies, network virtualization fundamentals, and the latest developments for both – helping IT pros adapt them to a modern hybrid network architecture.
By submitting your email address, you agree to receive emails regarding relevant topic offers from TechTarget and its partners. You can withdraw your consent at any time. Contact TechTarget at 275 Grove Street, Newton, MA.
You also agree that your personal information may be transferred and processed in the United States, and that you have read and agree to the Terms of Use and the Privacy Policy.

Isochronous can be distinguished from asynchronous, which pertains to processes that proceed independently of each other until a dependent process has to "interrupt" the other process, and synchronous, which pertains to processes in which one process has to wait on the completion of an event in another process before continuing.
Dig Deeper on Network Hardware
PRO+
Content
Find more PRO+ content and other member only offers, here.