Definition
infrared radiation (IR)
Infrared radiation (IR) or the term infrared alone refers to energy in the region of the electromagnetic radiation spectrum at wavelengths longer than those of visible light,but shorter than those of radio waves. Correspondingly, the frequencies of IR are higher than those ofmicrowaves, but lower than those of visible light.

Download this free guide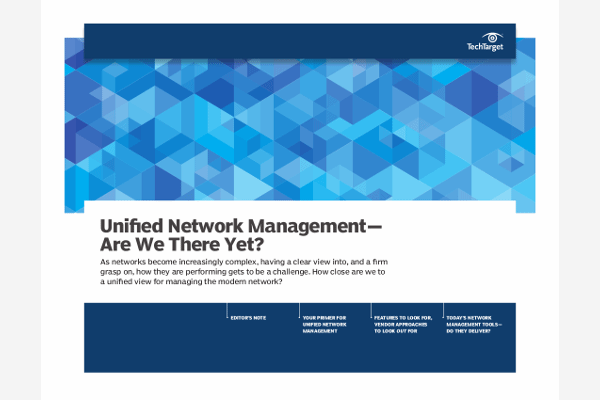 Keys to Managing Your Network in a Changing Dynamic
What does it really take to unify network management? In this guide, we examine today's unified network management tools, which vendors are doing what in the market, and what this means for you, the modern network manager.
By submitting your personal information, you agree that TechTarget and its partners may contact you regarding relevant content, products and special offers.
You also agree that your personal information may be transferred and processed in the United States, and that you have read and agree to the Terms of Use and the Privacy Policy.

Scientists divide the IR spectrum into three regions. Thewavelengths are specified in microns (symbolized µ, where 1 µ = 10-6 meter)or in nanometers (abbreviated nm, where 1 nm = 10-9 meter = 0.001 µ). The near IR band contains energy in the range of wavelengths closest to thevisible, from approximately 0.750 to 1.300 µ (750 to 1300 nm). The intermediateIR band (also called the middle IR band) consists of energy in the range1.300 to 3.000 µ (1300 to 3000 nm). The far IR band extends from 2.000 to14.000 µ (3000 nm to 1.4000 x 104 nm).
Infrared is used in a variety of wirelesscommunications, monitoring, and control applications. A few of the applications include home-entertainment remote-control boxes, wireless local area networks, links between notebook computers and desktop computers, cordless modems, intrusion detectors, motion detectors, and fire sensors
Dig Deeper on Network Management
PRO+
Content
Find more PRO+ content and other member only offers, here.