A home server is a computer that functions as a server in a client-server home network. For small networks, a personal computer works perfectly well for this purpose, provided there is sufficient storage space on the hard drive, and provided there is sufficient memory. It is important that the Internet connection have sufficient bandwidth to handle multiple users concurrently.
Next-Gen WLAN: How 802.11ac Will Change Your Network Forever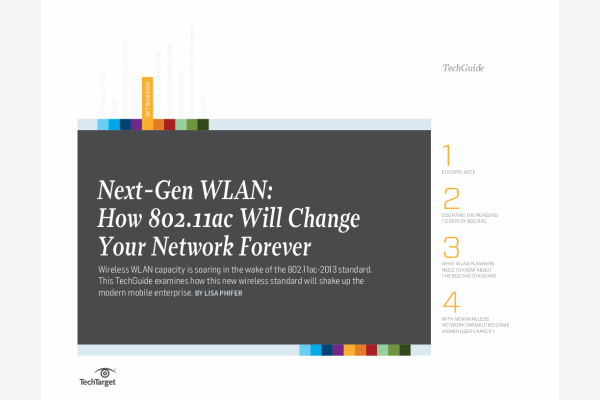 The IEEE 802.11ac-2013 standard is approved – but what does this mean for your network? Hear from experts on what this means for WLAN data rates, and why the WLAN will soon be a viable alternative to Ethernet.
If a home network has more than two or three computers, there are distinct advantages to the client-server topology as compared with the peer-to-peer topology. Each user can log onto any computer in the network with a unique user ID and password. Each computer has all the network resources available to it in theory, although access to certain files can be restricted for some users (children, for example). No matter which computer a user logs onto, it defaults to that user's preferences and desktop settings. Because all the data for all users is on the home server hard drive, everyone's data can be conveniently backed up.
Having a home server may appeal to technophiles who enjoy tinkering with, and learning about, networks and servers, even when the client-server topology is not a strict requirement.
Continue Reading About home server
PRO+
Content
Find more PRO+ content and other member only offers, here.