This term should not be confused with downlink.
Technical Guide: How to Achieve Unified Network Management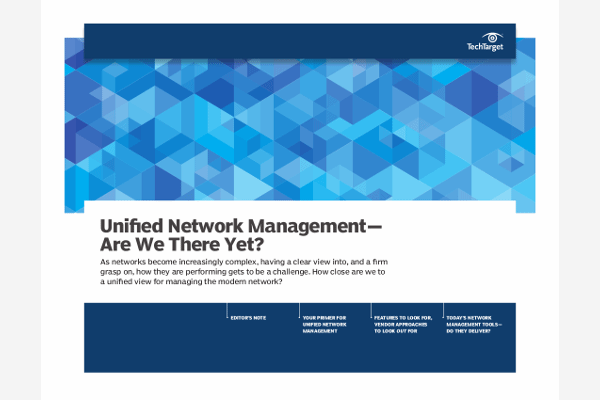 Quickly identify and resolve increasingly complex enterprise network issues. Access this comprehensive guide which reviews a holistic approach to enterprise network monitoring and the tools available to help achieve unified network management.
By submitting your email address, you agree to receive emails regarding relevant topic offers from TechTarget and its partners. You can withdraw your consent at any time. Contact TechTarget at 275 Grove Street, Newton, MA.
You also agree that your personal information may be transferred and processed in the United States, and that you have read and agree to the Terms of Use and the Privacy Policy.

1) In telecommunications generally, a transmission from an information server toward an end user is referred to as downstream and a transmission toward the server is referred to as upstream. In some transmission technologies, such as Digital Subscriber Line (DSL), the rates of data transfer upstream and downstream are not the same. In DSL, downstream data rates are higher since the kind of information that needs to get to the user (including still and video images and sound) requires a higher data rate. User responses back to the computer on the upstream path can be smaller since they are usually text-only.
2) In a token ring network, a computer station is downstream from any station through which the token on the ring has already passed.
3) In CATV, a downstream channel is one used to transmit signals from the headend to the user. An upstream channel is one in another frequency band that is used to send signals from the user back to the headend.
This was first published in
September 2005
Dig Deeper on Network Administration
PRO+
Content
Find more PRO+ content and other member only offers, here.