digital switch definition
A digital switch is a device that handles digital signals generated at or passed through a telephone company central office and forwards them across the company's backbone network. It receives the digital signals from the office's channel banks that have been converted from users' analog signals and switches them with other incoming signals out to the wide area network.
Next-Gen WLAN: How 802.11ac Will Change Your Network Forever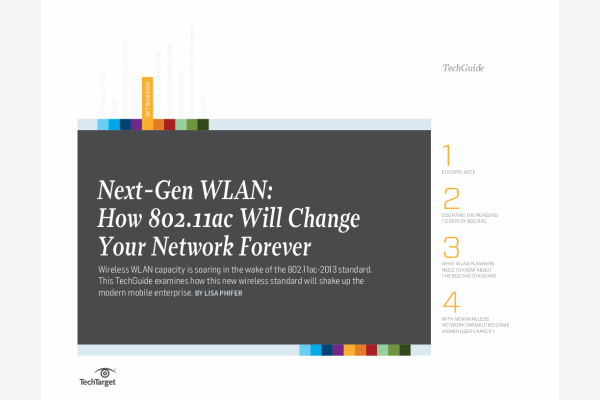 The IEEE 802.11ac-2013 standard is approved – but what does this mean for your network? Hear from experts on what this means for WLAN data rates, and why the WLAN will soon be a viable alternative to Ethernet.
By submitting your email address, you agree to receive emails regarding relevant topic offers from TechTarget and its partners. You can withdraw your consent at any time. Contact TechTarget at 275 Grove Street, Newton, MA.
You also agree that your personal information may be transferred and processed in the United States, and that you have read and agree to the Terms of Use and the Privacy Policy.

Digital switches are described in terms of classes based on the number of lines and features that are provided. A private branch exchange (PBX) is a digital switch owned by a private company. A centrex is a digital switch at the central office that manages switching for the private company from the central office.
PRO+
Content
Find more PRO+ content and other member only offers, here.