Definition
data link control (DLC)
DLC also is an abbreviation for digital loop carrier.
Technical Guide: How to Achieve Unified Network Management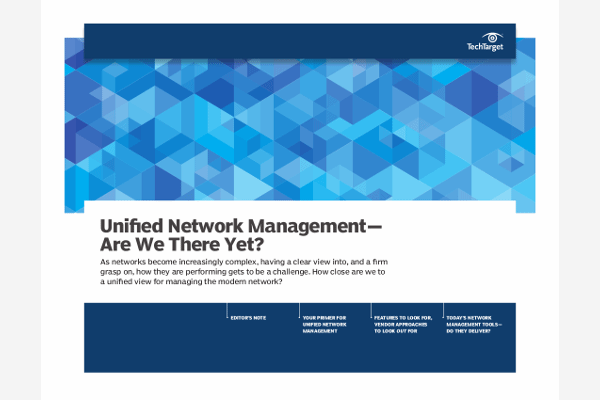 Quickly identify and resolve increasingly complex enterprise network issues. Access this comprehensive guide which reviews a holistic approach to enterprise network monitoring and the tools available to help achieve unified network management.
By submitting your email address, you agree to receive emails regarding relevant topic offers from TechTarget and its partners. You can withdraw your consent at any time. Contact TechTarget at 275 Grove Street, Newton, MA.
You also agree that your personal information may be transferred and processed in the United States, and that you have read and agree to the Terms of Use and the Privacy Policy.

DLC (data link control) is the service provided by the Data Link layer of function defined in the Open Systems Interconnection (OSI) model for network communication. The Data Link layer is responsible for providing reliable data transfer across one physical link (or telecommunications path) within the network. Some of its primary functions include defining frames, performing error detection or ECC on those frames, and performing flow control (to prevent a fast sender from overwhelming a slow receiver).
Many point-to-point protocols exist at the Data Link layer including High-level Data Link Control (HDLC), Synchronous Data Link Control (SDLC), Link Access Procedure Balanced (LAPB), and Advanced Data Communications Control Procedure (ADCCP). All of these protocols are very similar in nature and are found in older networks (such as X.25 networks). In the Internet, one of two point-to-point protocols are used at this layer: Serial Line Internet Protocol (SLIP) or Point-to-Point Protocol (PPP) with PPP being the newer, approved standard. All of these protocols are used in point-to-point connections such as those on metropolitan area network (MAN) or wide area network (WAN) backbones or when we dial our Internet service provider (ISP) from home using a modem.
In local area networks (LANs) where connections are multipoint rather than point-to-point and require more line-sharing management, the Data Link layer is divided into two sublayers: the Logical Link Control layer and the Media Access Control layer. The Logical Link Control layer protocol performs many of the same functions as the point-to-point data link control protocols described above. The Media Access Control (MAC) layer protocols support methods of sharing the line among a number of computers. Among the most widely used MAC protocols are Ethernet (IEEE 802.3), Token Bus (IEEE 802.4), and token ring (IEEE 802.5) and their derivatives.
This was first published in
September 2005
Dig Deeper on The OSI Model
PRO+
Content
Find more PRO+ content and other member only offers, here.