Dark fiber is optical fiber infrastructure (cabling and repeaters) that is currently in place but is not being used. Optical fiber conveys information in the form of light pulses so the "dark" means no light pulses are being sent. For example, some electric utilities have installed optical fiber cable where they already have power lines installed in the expectation that they can lease the infrastructure to telephone or cable TV companies or use it to interconnect their own offices. To the extent that these installations are unused, they are described as dark.
Making Networks Virtual: The Latest on SDN Technologies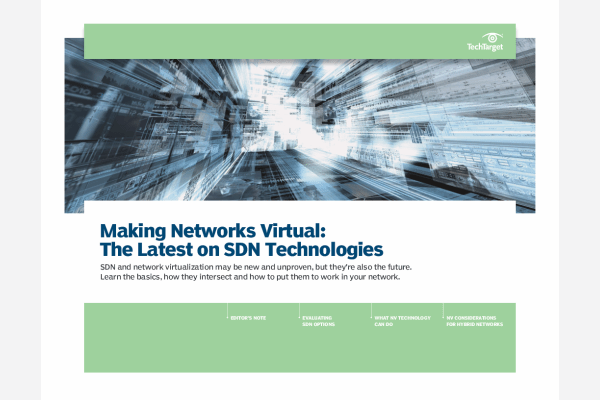 An exploration of Software-Defined Networking (SDN) technologies, network virtualization fundamentals, and the latest developments for both – helping IT pros adapt them to a modern hybrid network architecture.
By submitting your email address, you agree to receive emails regarding relevant topic offers from TechTarget and its partners. You can withdraw your consent at any time. Contact TechTarget at 275 Grove Street, Newton, MA.
You also agree that your personal information may be transferred and processed in the United States, and that you have read and agree to the Terms of Use and the Privacy Policy.

"Dark fiber service" is service provided by local exchange carriers (LECs) for the maintenance of optical fiber transmission capacity between customer locations in which the light for the fiber is provided by the customer rather than the LEC.
Dig Deeper on Network Hardware
PRO+
Content
Find more PRO+ content and other member only offers, here.