As generally used, a concentrator is a device that acts as an efficient forwarder of data transmission signals. A remote access hub is sometimes referred to as a concentrator. The term aggregator is also frequently used with approximately the same meaning. A typical concentrator or remote access hub is a device that handles incoming dial-up calls for an Internet (or other network) point-of-presence and performs other services. A concentrator or hub may be able to handle up to 100 dial-up modem calls, support a certain number of ISDN connections, and support leased line and frame relay traffic while also functioning as a router.
Next-Gen WLAN: How 802.11ac Will Change Your Network Forever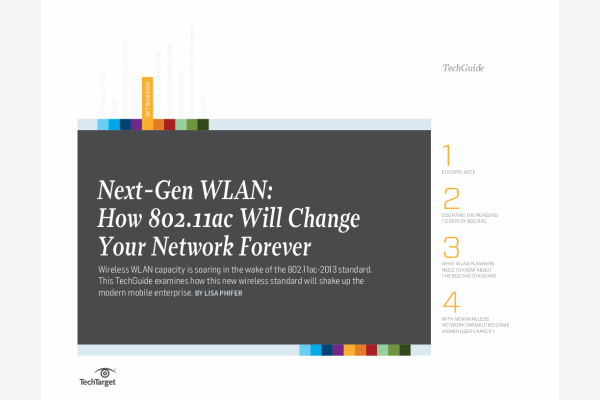 The IEEE 802.11ac-2013 standard is approved – but what does this mean for your network? Hear from experts on what this means for WLAN data rates, and why the WLAN will soon be a viable alternative to Ethernet.
By submitting your email address, you agree to receive emails regarding relevant topic offers from TechTarget and its partners. You can withdraw your consent at any time. Contact TechTarget at 275 Grove Street, Newton, MA.
You also agree that your personal information may be transferred and processed in the United States, and that you have read and agree to the Terms of Use and the Privacy Policy.

Ascend Communications and U. S. Robotics are leading manufacturers of hubs.
PRO+
Content
Find more PRO+ content and other member only offers, here.