channel-associated signaling (CAS)
Channel-associated signaling (CAS) is signaling (for example, in a T-carrier system line) in which control signals, such as those for synchronizing and bounding frames, are carried in the same channels as voice and data signals... (Continued)
Looking for something else?
Channel-associated signaling (CAS) is signaling (for example, in a T-carrier system line) in which control signals, such as those for synchronizing and bounding frames, are carried in the same channels as voice and data signals. This arrangement is an alternative to CCS (common channel signaling) in which a group of voice-and-data channels share a separate channel that is used only for control signals.
Making Networks Virtual: The Latest on SDN Technologies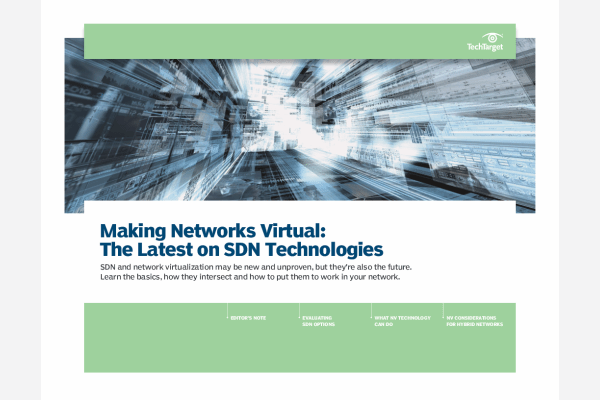 An exploration of Software-Defined Networking (SDN) technologies, network virtualization fundamentals, and the latest developments for both – helping IT pros adapt them to a modern hybrid network architecture.
By submitting your personal information, you agree to receive emails regarding relevant products and special offers from TechTarget and its partners. You also agree that your personal information may be transferred and processed in the United States, and that you have read and agree to the Terms of Use and the Privacy Policy.

CAS also stands for column address strobe and content-addressed storage.
Continue Reading About channel-associated signaling (CAS)
PRO+
Content
Find more PRO+ content and other member only offers, here.