Usenet is a collection of user-submitted notes or messages on various subjects that are posted to servers on a worldwide network. Each subject collection of posted notes is known as a newsgroup. There are thousands of newsgroups and it is possible for you to form a new one. Most newsgroups are hosted on Internet-connected servers, but they can also be hosted from servers that are not part of the Internet. Usenet's original protocol was UNIX-to-UNIX Copy (UUCP), but today the Network News Transfer Protocol (NNTP) is used.
Next-Gen WLAN: How 802.11ac Will Change Your Network Forever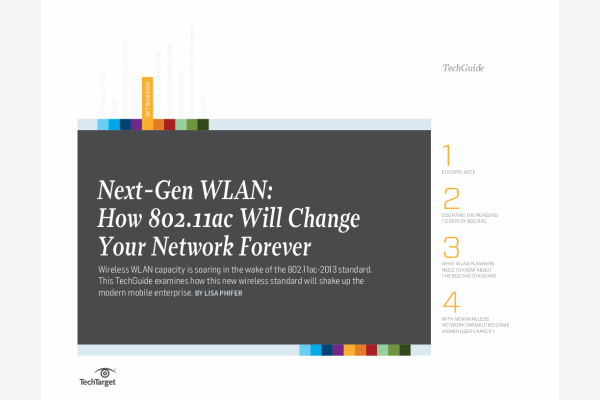 The IEEE 802.11ac-2013 standard is approved – but what does this mean for your network? Hear from experts on what this means for WLAN data rates, and why the WLAN will soon be a viable alternative to Ethernet.
By submitting your email address, you agree to receive emails regarding relevant topic offers from TechTarget and its partners. You can withdraw your consent at any time. Contact TechTarget at 275 Grove Street, Newton, MA.
You also agree that your personal information may be transferred and processed in the United States, and that you have read and agree to the Terms of Use and the Privacy Policy.

Most browsers, such as those from Netscape and Microsoft, provide Usenet support and access to any newsgroups that you select. On the Web, Google and other sites provide a subject-oriented directory as well as a search approach to newsgroups and help you register to participate in them. In addition, there are other newsgroup readers, such as Knews, that run as separate programs.
Continue Reading About Usenet
PRO+
Content
Find more PRO+ content and other member only offers, here.