Definition
URL (Uniform Resource Locator)
A URL (Uniform Resource Locator, previously Universal Resource Locator) - usually pronounced by sounding out each letter but, in some quarters, pronounced "Earl" - is the unique address for a file that is accessible on the Internet. A common way to get to a Web site is to enter the URL of its home page file in your Web browser's address line. However, any file within that Web site can also be specified with a URL. Such a file might be any Web (HTML) page other than the home page, an image file, or a program such as a common gateway interface application or Java applet. The URL contains the name of the protocol to be used to access the file resource, a domain name that identifies a specific computer on the Internet, and a pathname, a hierarchical description that specifies the location of a file in that computer.
Technical Guide: How to Achieve Unified Network Management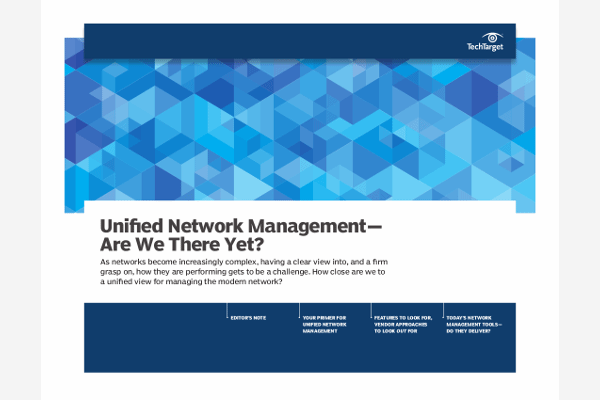 Quickly identify and resolve increasingly complex enterprise network issues. Access this comprehensive guide which reviews a holistic approach to enterprise network monitoring and the tools available to help achieve unified network management.
By submitting your email address, you agree to receive emails regarding relevant topic offers from TechTarget and its partners. You can withdraw your consent at any time. Contact TechTarget at 275 Grove Street, Newton, MA.
You also agree that your personal information may be transferred and processed in the United States, and that you have read and agree to the Terms of Use and the Privacy Policy.

On the Web (which uses the Hypertext Transfer Protocol, or HTTP), an example of a URL is:

 http://www.ietf.org/rfc/rfc2396.txt

which specifies the use of a HTTP (Web browser) application, a unique computer named www.ietf.org, and the location of a text file or page to be accessed on that computer whose pathname is /rfc/rfc2396.txt.
A URL for a particular image on a Web site might look like this:

 http://searchnetworking.techtarget.com/WhatIs/images/coaxla.gif

A URL for a file meant to be downloaded using the File Transfer Protocol (FTP) would require that the "ftp" protocol be specified like this hypothetical URL:

 ftp://www.somecompany.com/whitepapers/widgets.ps

A URL is a type of URI (Uniform Resource Identifier, formerly called Universal Resource Identifier.)
This was first published in
September 2005
Continue Reading About URL (Uniform Resource Locator)
Dig Deeper on IP Networking
PRO+
Content
Find more PRO+ content and other member only offers, here.