Transport Services Access Point (TSAP) definition
A Transport Services Access Point (TSAP) is an end-point for communication between the Transport layer (layer 4) and the Session layer in the OSI (Open Systems Interconnection) reference model. Each TSAP is an address that uniquely identifies a specific instantiation of a service. TSAPs are created by concatenating the node's Network Service Access Point (NSAP) with a transport identifier, and sometimes a packet and/or protocol type.
Making Networks Virtual: The Latest on SDN Technologies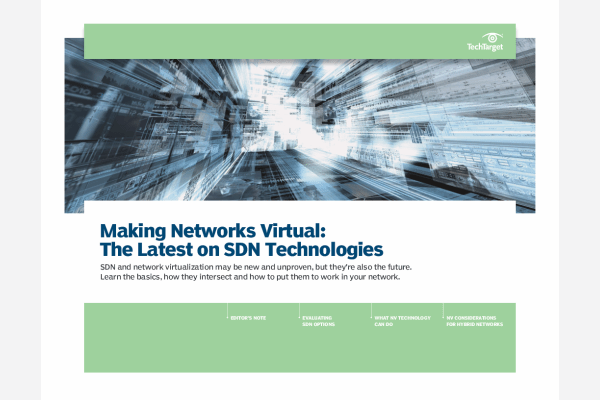 An exploration of Software-Defined Networking (SDN) technologies, network virtualization fundamentals, and the latest developments for both – helping IT pros adapt them to a modern hybrid network architecture.
By submitting your email address, you agree to receive emails regarding relevant topic offers from TechTarget and its partners. You can withdraw your consent at any time. Contact TechTarget at 275 Grove Street, Newton, MA.
You also agree that your personal information may be transferred and processed in the United States, and that you have read and agree to the Terms of Use and the Privacy Policy.

Dig Deeper on Network Hardware
PRO+
Content
Find more PRO+ content and other member only offers, here.