Transmeta is a Silicon Valley start-up company known for its recruitment of high profile talent and its Crusoe chip, designed for mobile Internet computing. David Ditzel (Sun UltraSparc) founded Transmeta in 1995 and recruited Linus Torvalds, the creator of Linux, to be a member of Transmeta's software team. (Paul Allen, co-founder of Microsoft is a major investor.) For four and a half years, the company operated in a shroud of secrecy, causing a lot of speculation about what Transmeta actually did. In November of 2000, Transmeta went public and revealed it had developed a low-power microprocessing chip called Crusoe (named after Daniel Defoe's shipwrecked character, Robinson Crusoe). Crusoe is the first of what Transmeta hopes will be a family of smart microprocessors for mobile Internet devices.
Making Networks Virtual: The Latest on SDN Technologies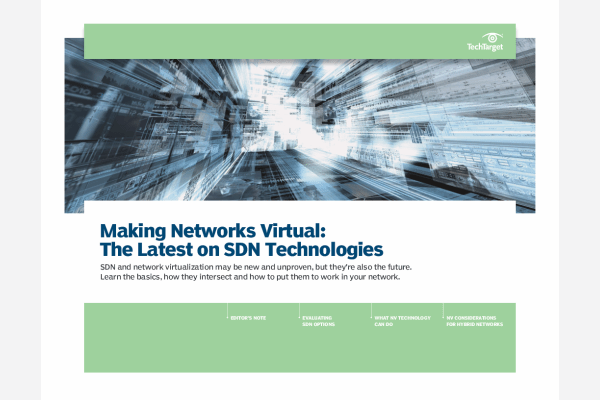 An exploration of Software-Defined Networking (SDN) technologies, network virtualization fundamentals, and the latest developments for both – helping IT pros adapt them to a modern hybrid network architecture.
By submitting your email address, you agree to receive emails regarding relevant topic offers from TechTarget and its partners. You can withdraw your consent at any time. Contact TechTarget at 275 Grove Street, Newton, MA.
You also agree that your personal information may be transferred and processed in the United States, and that you have read and agree to the Terms of Use and the Privacy Policy.

Continue Reading About Transmeta
Dig Deeper on Network Design
PRO+
Content
Find more PRO+ content and other member only offers, here.