Peltier effect definition
What is the Peltier effect?
Next-Gen WLAN: How 802.11ac Will Change Your Network Forever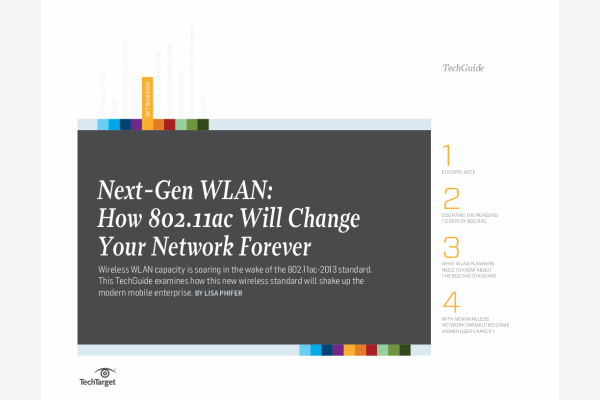 The IEEE 802.11ac-2013 standard is approved – but what does this mean for your network? Hear from experts on what this means for WLAN data rates, and why the WLAN will soon be a viable alternative to Ethernet.
By submitting your email address, you agree to receive emails regarding relevant topic offers from TechTarget and its partners. You can withdraw your consent at any time. Contact TechTarget at 275 Grove Street, Newton, MA.
You also agree that your personal information may be transferred and processed in the United States, and that you have read and agree to the Terms of Use and the Privacy Policy.

The Peltier effect is a temperature difference created by applying a voltage between two electrodes connected to a sample of semiconductor material. This phenomenon can be useful when it is necessary to transfer heat from one medium to another on a small scale. The Peltier effect is one of three types of thermoelectric effect; the other two are the Seebeck effect and the Thomson effect.
In a Peltier-effect device, the electrodes are typically made of a metal with excellent electrical conductivity. The semiconductor material between the electrodes creates two junctions between dissimilar materials, which, in turn, creates a pair of thermocouplevoltage is applied to the electrodes to force electrical current through the semiconductor, thermal energy flows in the direction of the charge carriers.
Peltier-effect devices are used for thermoelectric cooling in electronic equipment and computers when more conventional cooling methods are impractical.
The Peltier effect is named for its discoverer, French physicist Jean-Charles Athanase Peltier.
Continue Reading About Peltier effect
PRO+
Content
Find more PRO+ content and other member only offers, here.